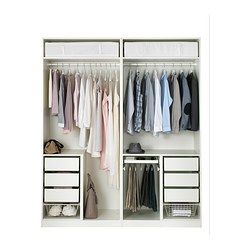 At Flexi Wardrobes Perth, we understand that many of us see amazing wardrobes on the television and in magazines, that make quite a statement about design and clever storage options.
The perfect wardrobes need to be spacious, organised and functional.
Flexi Wardrobes Perth are the experts in wardrobe storage solutions and have many years experience in design, manufacturing and the installation of fine quality wardrobes in various designs and styles.
Professional Custom Design Service With Flexi Wardrobes Perth
Our team here at Flexi Wardrobes Perth, have been designing and creating the perfect wardrobe solutions for our customers for many years.
Our team can help you plan out your walk in wardrobe and wardrobe doors to ensure you have a timeless wardrobe that will serve you well for years to come.
Here are some expert tips from Flexi's walk in robe designers to help make your dream walk-in robe become a reality.
Handy Tips For creating The Perfect Wardrobe Storage Solution
Decide on whether the robe is for one person or a couple, as this determines how much space is allowed for each user.
Are you using your walk in robes to store other items, such as sports goods or extra bedding?
If you have high ceilings, you may choose to include doors at the top of the robes for extra storage space.
How many drawers are you going to need and where will they be placed.
Once you've decided on where your drawers will go, you can design the hanging space around the drawers location.
Plan your hanging space, as full hanging is generally required for evening and maxi dresses, three quarter hanging is generally for suits, summer dresses, pants hung at full length, coats, long jackets and half hanging is suitable for shirts, tops, blouses, skirts and pants hung in half.
Remember your shoes! Many people like the look of angled shoe shelving, to allow for ease of viewing and access in robes.
Adding a door to your walk in robes can assist in keeping the dust off your shoes and therefore increasing their longevity.
If you don't like mess or clutter, or if your walk in robes are open to your bedroom, consider adding a door.
Walk in robes by nature can feel a little messy due to the variety of colours and lack of symmetry but adding a door, you can create an aesthetically pleasing look.
Robes with beautiful doors are a feature in any bedroom.
For those of you who have a large walk in robe, island drawers in the middle of the room add extra storage and create a boutique feel.
Add a glass top to your island bench to show off your jewellery and add drawers to hold your smaller handbags or clutch purses, belts and accessories.
Consider some accessories, such as pull out belt racks, tie racks, trouser racks and valet rods.
Think about the lighting in your walk in robe, ensuring you have adequate lighting in front of mirrors, in corners and above drawers in the robes can make all the difference in a beautifully functional closet.
See for yourself how a Flexi robe will compliment your décor and enhance your bedroom.
For your free home consultation make an appointment with one of our team today on (08) 9301 4200.
May 10, 2017