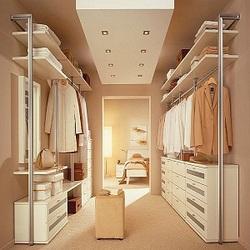 Flexi in Perth have been designing and manufacturing innovative custom wardrobes for many years now and have earned an outstanding reputation for providing the finest quality product and exceptional customer service.
For those of you who need clever wardrobe organisation, practicality and lots of style then Flexi Wardrobes in Perth have exactly what you need.
In the past many Perth homeowners have put up with a lack of room and organisation in their wardrobe, when there was no need.
There is an easy solution to get much more wardrobe storage in your existing robes by redesigning the available space.
The first thing to do is say goodbye to those outdated hanging rail and top shelf wardrobes.
This old fashioned style is a complete waste of valuable space and totally not suited to the clothing requirements of the modern family.
Custom Wardrobes Designs and Solutions
1.Flexi custom wardrobes are extremely popular today for many reasons including:
2.Life becomes so much easier when you have well organised robes that have a place for all your clothing, shoes and accessories.
3.Time is saved in mornings when you do not have to rummage through over stuffed robes to find clothing that then has to be ironed because it is so badly creased.
4. All of our robes in Perth are handmade to the highest standard, our wardrobes are a functional statement piece in any bedroom of your home.
5.The quality, design and functionality are second to none.
6.Everyone at Flexi goes out of their way to make sure that you have the customer service that you deserve.
7.With Flexi in Perth we give you an organised wardrobe that is perfectly suited to your needs, optimising the design of your robes so that we can give you everything you want within the available space.
8.Our craftsmen have been designing and building robes for many years and have honed their skills well, resulting in the exceptional results you expect from handcrafted furniture.
9.Making the very best use of wardrobe space and innovative design, the standard of our robes is matched only by the quality of our customer service.
10. Beautifully designed and built robes often gracefully combine areas of open plan, walk in storage and screened or closed storage areas.
Wardrobe Doors
Adding doors to your walk in wardrobe will add privacy and protection.
It is important to select the right type of doors for your robes so that the final look will flow in keeping with the rest of your decor.
At Flexi we have an extensive range of wardrobe doors that can be fitted in a number of different ways to ensure that right storage solution for your walk in wardrobe needs.
Contact us here at Flexi Wardrobes on 08 9301 4200 and we will give you a free quote on your new customised wardrobes.
July 23, 2017