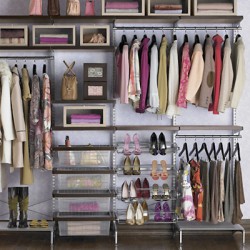 Are you running out of space in your home?  Perhaps you have a growing family?  Or a house with very few wardrobes and little storage? Whatever your needs are, Flexi Wardrobes can help you maximise your storage space with beautiful, innovative, custom built wardrobes. Here are some of our best tips on how to maximise your wardrobe storage.
Vacuum bags
Vacuum bags are a great way to increase your available wardrobe space.  If you live somewhere where the climate changes throughout the year you probably have a different set of clothes for each season.  This is when vacuum bags can come in handy.  During the summer, pack tour winter clothes away in vacuum bags to reduce the amount of space that your clothes take up.
Use adjustable shelves
Including adjustable shelves in your wardrobe will give you the flexibility to create spaces to suit your clothes.  This flexibility will allow you to maximise your storage space in your wardrobe.
Add a mirror
Not only does a mirror look great, it is also useful when you are getting ready for that hot date!  Another bonus to including a mirror in your new wardrobe is that they help smaller wardrobe and bedrooms appear bigger and less cluttered. At Flexi Wardrobes, we love adding mirrors to our doors or wardrobes.
Shoe storage
Is it just me or does it seem that no matter how neat you try to organise your shoes, they always end up looking messy and cluttered!?!  Shoes can be one of the trickiest things to store in your wardrobe, simply because there are usually so many of them!  It pays to include either a shoe rack or a shelf organiser to keep your shoes looking neat, tidy and uncluttered!  This will also save you a lot of space in your wardrobe.
Reduce clutter
One of the most important steps that you can take to maximise your wardrobe space is to reduce clutter.  It's a good idea to separate your clothes according to the season, that way you can pack away the clothes that you are not using.  Another way to reduce clutter in your wardrobe is to discard clothes that you no longer wear.
Boxes, hanging rods, hooks and shelves
Shelves
The addition of shelves in your wardrobe will really increase your wardrobe storage space.  You can take your shelves all the way from the floor to the ceiling to ensure you use every little bit of space you can.
Hanging rods
The addition of extra hanging rods will practically double your wardrobe space.
Boxes
Storage boxes are a great way to keep your things organised and neat in your wardrobe.  Storage boxes will also increase your wardrobe storage space.
Hooks
Hooks are a really handy addition that all wardrobes should include.  Wall hooks on the doors or the inside of your wardrobe will let you hang things like belts, scarves and coats.
Flexi Custom Wardrobes Perth
At Flexi Wardrobes in Perth, we make the very best use of space to create beautifully functional wardrobes.  You will be amazed at how a new, custom built wardrobe will transform your home!  Contact us at Flexi Wardrobes to find out more on ph (08) 9301 4200.
May 2, 2018