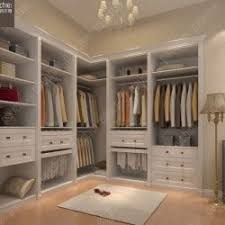 Take a look at custom made wardrobes and then you will understand why the old fashioned wardrobes which have a hanging rail and shelf are just not practical in any home.
The fact is, those obsolete hanging rails and shelf in built in robes, do nothing to store a reasonable amount of clothing in an organised way.
We all wear clothing of various lengths and weights, we all wear underwear, sleepwear and footwear!. If you wear it, you need to store it a suitable, easy to find manner. It is very frustrating and time consuming in the morning, when you are rummaging through endless clothes which are doubled up on coat hangers, and then when you do find the top you were looking for to go with your work skirt, oh dear, it is badly crumpled and needs ironing again which is more time wasted, in fact you could be spending that time straightening your hair or putting on make-up.
Flexi Custom Made Wardrobes
Flexi have been crafting beautiful custom built wardrobes for many years and they are well known for their clever wardrobe system designs.
The smart design is the key to a functional and practical wardrobe storage system, and when you cap that off with high end finishes and fittings, you will have the perfect storage solution for years to come.
You can have your very own personal custom made wardrobe system in your bedroom, designed to make your life easier with simple and effective storage solutions.
Can you imagine opening the door to your wardrobe and seeing all your clothes beautifully displayed and set out, with dresses, skirts, shirts, trousers and gowns, all hanging separately and freshly laundered.
Then there is the convenience of shoe racks, drawers for delicates, hooks for hats, bags and scarves, and something extra special, a secret lockable chamber, for your precious jewellery and private things.
These are all realistic options when you have custom made wardrobes from Flexi in perth, WA.
If you are serious about getting more out of your mornings, then pick up the phone and contact the team at Flexi Wardrobes to arrange a free home consultation, where your current wardrobe space will be accurately measured and together with your input as to what it is that you need in an ideal robe, the experts will be able to present you with awesome custom design ideas to meet your specific needs.
All of their professional staff are experienced in designing, building and fitting beautiful custom wardrobes.
From the very first call, to the moment they close the door after your installation is complete, they are committed to delivering the best customer service and attention to detail.
Contact Flexi now to make your appointment on (08) 9301 4200.
April 16, 2018