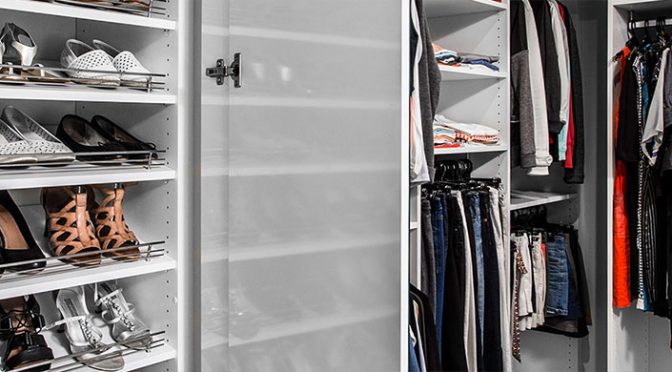 Choosing new wardrobes for a Perth home can be a big decision that shouldn't be taken lightly.  Most people don't get to choose new wardrobes many times during their lifetime, so it is important to get it right.  The right wardrobe can play an integral part of peoples lives in terms of functionality and appearance. Flexi Wardrobes in Perth understand that everyone has different needs when it comes to their wardrobe.  They also understand that choosing a new custom built wardrobe is an important long-term investment. That's why they take the time to work with the customer to perfectly create wardrobes to suit the home and the needs of the customer. People in Perth that are looking for reliable service coupled with high-quality wardrobe products should contact Flexi Wardrobes in Perth for their wardrobe needs.  
Wardrobes that suit the home
Most people want wardrobes that will not only match but enhance the current decor of the home.  The team at Flexi Wardrobes are experts at creating wardrobes that will suit the home while being functional and providing the right storage for the customer.  Flexi Wardrobes stock an extensive range of wardrobe designs and materials to compliment the decor of any Perth home. There are various options in terms of wardrobe doors, shelves, lighting, handles as well as a range of other features that can included in creating the ideal wardrobe.
Skilled craftsmen
Flexi Wardrobes in Cairns are proud to have some of the most skilled wardrobe craftsmen in Perth on their team.  The team are dedicated to providing quality wardrobe products that exceed customers expectations.
High-quality products
Flexi Wardrobes are proud of the wardrobes that they create. Low-grade materials and dodgy workmanship simply are not a part of the Flexi Wardrobe ethos. They have spent years establishing a reputation in Cairns for providing high-quality products made with care by skilled craftsmen.  
Great service
From the first time a customer contacts the team at Flexi Wardrobes, they receive exceptional customer service. Flexi Wardrobes in Perth are dedicated to providing customer service that gets people coming back again and again.
The latest wardrobe designs
The team at Flexi Wardrobes stays up to date in what the latest wardrobe trends are.  They know how important it is to create wardrobes that suit peoples modern home and busy lives. Many homes in Perth have limited space available for wardrobes.  In this instance, wardrobe design must be smart and creative to ensure the most is made out of the available space.
Contact the team at Flexi Wardrobes in Perth to find out more about their fantastic custom wardrobes.  They can design and build custom wardrobes to suit any home, space and budget. Contact Flexi Wardrobes today.
July 30, 2018