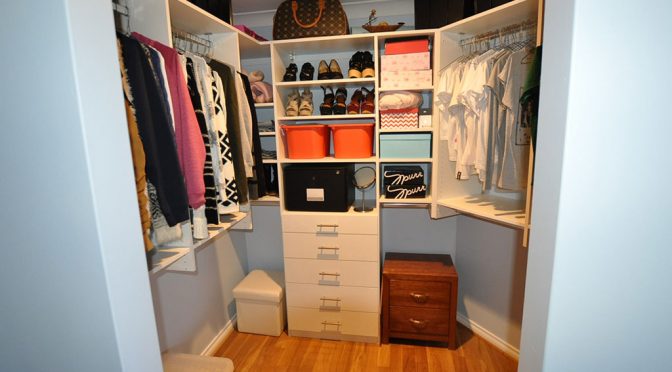 A walk in wardrobe design can solve so many of your wardrobe storage problems, you will wonder how you ever managed for so long with your old wardrobe at home. It is fair to say that as our lives become busier, we need our homes to become more organised and to better reflect our busy lifestyles.
This means that both functionality and aesthetics of your home are priorities, however the bedroom and wardrobes is one of those areas that we tend to forget about, while we focus our efforts on the main entertaining areas of our home.
This is a shame, because in the end, our bedrooms  and wardrobes can become dumping grounds for mismatched and unused furniture, as well as a storage area for bulky items we can't store anywhere else. Most people agree that our wardrobes end up becoming a repository for odds and ends with no real home, so your cramped wardrobe hanging space is made even smaller and more disorganised.
The Solution Is A Wonderful Walk In Wardrobe
When you have a custom built walk in wardrobe you have an endless supply of wardrobe storage options, as well as the option to place some of the bulkier pieces of furniture from the bedroom into your walk in wardrobe. This will give you a very spacious bedroom, making a hero of the bed and your side tables, rather than being lost amongst a mass of other furniture.
In your new walk in wardrobe you can have floor to ceiling wardrobe shelves, coat hooks, lots of wardrobe hanging space, shoe racks, jewellery drawers, scarf displays and wardrobe drawers for bulky items. It doesn't matter if your new customised walk in wardrobe is full, because it is so organised that you can find anything at the snap of your fingers.
If you can walk into your fabulous new walkin wardrobe and find that matching scarf, those shoes you wore to the wedding last year or that pair of earrings that matches your new dress immediately, then you know that you have a walk in wardrobe that is perfect!
Don't forget that you need to have good lighting in your new walk in wardrobe, so you can see yourself in the floor to ceiling mirror. You can also have a comfy chair and stool, as well as a makeup centre with electrical points, so you can style your hair and do your makeup as well.
Then in your bedroom you can match the doors of your walk in wardrobe to your bedroom suite, side tables and your ensuite door, so that everything matches perfectly. There is no end to the creativity you can use when you design your own walk in wardrobe and you will be amazed at how more organised your world will become with a fabulous new wardrobe.
To take back your bedroom and install a beautiful, organised walk in wardrobe, call Flexi Wardrobes on 08 9301 4200 or complete our online enquiry form.
May 10, 2016