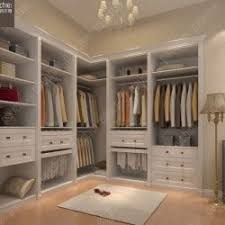 If you are planning to build a brand new home in Perth, you will be in control of every single detail of what your new home will include, right down to the perfect wardrobe solutions for you and your family.
Whether it be the kitchen, bathrooms or the alfresco area, you are the boss. So now you can really get exactly what you need in wardrobe storage solutions for each bedroom.
There is no reason why you cannot choose to have a gorgeous walk in dressing room with ample wardrobe hanging space, shelving and drawers.
Often these days, 4 bedroom house plans tend to have the master suite backing onto a minor bedroom, study or hallway.
Just look at your plan, no need to change the roof, just a few tweaks with doors, walls and windows, and you can easily create a spectacular "Hollywood" designer dressing room with all the storage room you could ever want, without incurring ridiculous extra costings.
This is a great solution to wardrobe storage issues, and it will have a significant impact on the resale price of your property at a later date.
Flexi Quality Wardrobe Solutions
So before you sign on the dotted line with the builder, contact the team at Flexi and discuss with them the ideas you have for your wardrobe needs.
You will be amazed at how easy and cost effective it will be to have your dream wardrobes created in your gorgeous new home.
The team from Flexi can liaise with your builder to keep things simple for yourself.
While you are at it, why not go the full monty and get the minor bedrooms sorted as well. Flexi are able to create practical storage solutions in any available space, so whether you have teens or toddlers, practical wardrobe design can make life so much easier on the home front.
Teens robes can be configured to include a convenient study nook with a desktop, drawers, shelving, lighting, charging station, and power outlets.
Toddlers need to have flexible shelving heights to adapt to their various growth spurts, while the juniors need to have shelving and hanging rails that they can reach easily.
Hey, while you are chatting to the designer, ask about the linen cupboard, you will be blown away with all the innovative ideas when it comes to clever storage solutions in your home.
Do yourself a huge favour and contact the team at Flexi today on (08) 9301 4200 and find out how easy it is to get the best storage solutions in your new home.
February 20, 2019