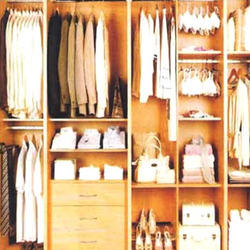 Choosing Flexi in Perth for your custom fitted wardrobes will be one of the best things you ever did to make your life easier each day.
When you have organised wardrobes, your day runs a lot smoother from the very start.
We all know how much time can be wasted each morning when we have to rummage through over stuffed wardrobes to find the outfit we need to wear that day, and of course there is the extra time spent re ironing creased clothes that have been crushed in a cramped wardrobe.
Just imagine how much more time you would have each day if you did not have to deal with that problem each morning, you could just open your robes, select your neatly ironed clothes, shoes and matching accessories, allowing yourself time to relax over a cup of coffee or spend some extra time in the bathroom.
Custom Fitted Wardrobes Are The Perfect Fit
To get the most out of the available space you have for robe storage, come and chat with us here at Flexi.
We have been designing and fitting beautiful, practical wardrobes for many satisfied customers throughout WA.
Here at Flexi, we understand that every person has different needs, therefore every design is unique. We make sure your custom wardrobe is designed to specifically store your clothing and accessories in a easy to access storage system.
Depending on how much hanging space you need for full length gowns, ¾ length dresses, skirts, pants, jackets, tops and then shelving and draws for all your other smalls including lingerie.
You can also choose to have designated secure place for valuables and jewellery incorporated into your robe, there are so many options to select from, therefore you are sure to be thrilled to have an amazing custom designed fitted wardrobe in your bedroom.
The right wardrobe will take into consideration all of the things that make you unique, including: It will take into account:
The way you plan to use your wardrobe
The desire to create a his and hers space within the robes
The number of people who will be using the robes at the same time
The type of items to be stored
The best location for the storage of items
The way the custom robe will fit in the overall room or house design
The feel you want from your robes and the surrounding space
Our design team will come to your home and accurately measure your available area and with the information you have given about your clothing, accessories and special wardrobe storage requirements, you will be able to discuss those special touches that will put your signature on the finished product.
Contact our wardrobes team today on (08) 9301 4200. Your new wardrobes are just one call away.
February 28, 2018