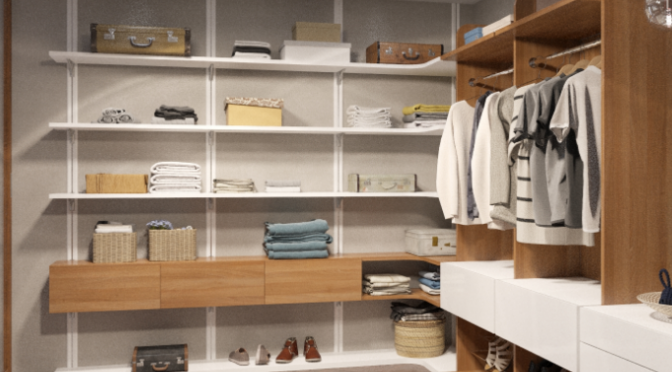 If you are a very busy person like most people today, but you need wardrobe solutions for your home, you really need to save time and speak with the professionals.
Whether you are planning on building a new home or make changes to your current home, and you want to have a gorgeous master suite with stunning ensuite and spacious wardrobes to rival the very best you have seen on TV or in magazines, you are on the right track.
Look at ideas for designer dressing rooms and walk in robes. Get as many ideas as you can by looking at home decor magazines, visit the very finest display homes and of course you can always google it!
The very best advice you can receive, is to have a home consultation with the experts from Flexi.
Building from a plan, then make a few simple inexpensive changes to your bedroom layout before the plans are finalised.
Clever storage ideas for the master bedroom are just as important as the flashy ensuite.
By increasing the size of the master bedroom, you can have an enormous walk in wardrobe which you could easily use as a dressing room.
With some extra shelving, hanging rails, custom storage solutions for your accessories and somewhere secure to keep your valuables, mirrors, power points and light switches, you will wonder how you ever managed before you had them.
It is so easy to do when your house is at the planning stage.
Innovative Walk In Wardrobes In Perth
You can really add some pizazz and include matching robe doors and tastefully screened areas in amongst a more open plan robe space.
It is always a nice touch to match your robe doors to your ensuite bathroom and bedroom doors.
Your wardrobe design is a very personal thing and needs to suit your individual wardrobe needs.
There are beautiful mirrors and lighting ideas to choose from for your dressing area, you can also have custom designed units and furniture with display cases for your jewellery collection.
Check out the shoe display ideas and storage solutions for seasonal items, hats, handbags and belts.
Flexi has something for everyone with His and hers storage ideas to please the most fastidious customer.
Flexi Wardrobes Perth will design your wardrobes to reflect your own unique style personality.
Contact Flexi today on (08) 9301 4200 and find out why West Australians keep coming back to Flexi.
May 31, 2019