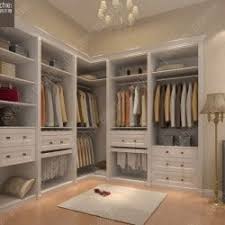 Deciding to have your wardrobes custom designed will be one of the wisest things you can do to make your life easier, especially in the mornings.
We all know how chaotic it can be when trying to get ready for work and we can't find the clothes we need, most likely because they are squashed tightly into a wardrobe that is almost useless.
Whether you have a large walk in robe or a small one, if you only have the use of a rail and top shelf, you are not getting optimum storage space out of your robe.
Custom wardrobes can make a huge difference to your life, because custom wardrobes are tailored to suit your specific needs.
We all need a different arrangement of wardrobe storage space, drawers and shelves to store our personal belongings at home.

Why Choose Custom Wardrobes In Perth?
With quality wardrobes and matching doors customised to your specific needs you can choose either a simple design or go large and luxurious.
Another option is to convert an unused adjoining bedroom or study, into a spacious dressing room. This is a cost effective way to add the wow factor to your home while providing the ultimate in wardrobe storage.

Flexi Custom Wardrobes In Perth
At Flexi, the professional team believe every customer deserves a wardrobe design with the personal touch. They will arrange a no obligation, at home consultation during which their wardrobe designers will talk to you about your dream custom wardrobe.
The team will also measure up the space and take you through the many possible storage solutions that would make the most of your room and provide you with the ideal home storage space.
Function with style is a major factor when it comes to creating the perfect wardrobes for your home.
Your wardrobe is one of the most used pieces of furniture in any bedroom, and as such it must be:
Well crafted
Strong
Built to last
Stylish
Functional
It really comes down to the space you have available, and the clever storage solutions created by the design team at Flexi.
There is no need to wait, if you are dissatisfied with the current wardrobe storage system in your bedroom, contact the team at Flexi on 08 9301 4200 and arrange a home consultation where you can discuss in detail, what you need in complete wardrobe storage and what options are available to you.
May 16, 2019