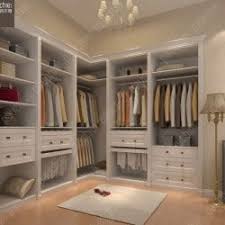 Now that you realise that you are better served choosing custom made wardrobes to meet your clothing storage challenges, you will need to do your homework to make sure that you get exactly what you need and want.
If you are looking for premium quality, custom made wardrobes designed to store your clothing and accessories in a manner that allows you to easily see and find what you need to wear, then a Platinum wardrobe system from Flexi is the perfect choice.
Flexi Platinum Custom Made Wardrobes
Here at Flexi Wardrobes in WA, we understand that everyone has quite different needs in a wardrobe, with the various work roles, leisure activities, hobbies and social events that form part of their lifestyles.
Each person has their own unique requirements for storing their clothing, accessories and personal items in.
The stock standard robes commonly found in new homes today, do not address the need for hanging various lengths of garments, reachable shelving, ample space for shoes and personal drawers that can be locked to keep valuable jewellery secure.
Our experienced custom design team understand that everyone has unique needs, and therefore each system is built to meet those needs.
Our designers are experienced in creating custom wardrobes that :
Allow adequate room for seasonal items i.e. winter coats or summer dresses
Include tall areas within your wardrobes for the hanging of long ball gowns or suits, 3/4 hanging for pants, long skirts or shorter dresses, half hanging for shirts and blouses
Have dedicated space for sporting gear
Include separate shared space if needed
Create solutions for minor bedrooms, children's rooms and guest rooms
Display and protect your shoes, bags, ties, belts, scarves and sunglasses with unique built in solutions
Make the best use of space with the flexibility of adjustable shelving and built in storage solutions
Incorporate drawers and locked areas to secure your jewellery and valuables within your wardrobes
You can add your own extra touches as well if you choose to have a dressing area with mirrors, lighting and seating .
These ideas are just an example of what can be done to create your dream wardrobe system, so whether you want a classic walk in robe or a designer "Hollywood Housewife" wardrobe with all the bells and whistles, we can create it.
Wardrobe Doors
Wardrobe doors for walk in robes are something to consider.
It would seem that the idea to have a door on a walk in robe is not necessary as most new homes built today do not have doors on walk in robes, in fact they are an extra cost if added to the original floor plan.
Beautifully designed robes often gracefully combine areas of open plan, and screened or closed areas. The fact is that by adding doors to your walk in robes, the whole bedroom will looked complete and your belongings will be out of site and secure from anyone who may wander in.
When it comes to choosing the right doors, it is important to consider the final look that will complement the rest of the bedroom decor.
Here at Flexi we have an extensive range of robe doors that can be fitted in a number of different ways to ensure that right storage solution for your walk in robe needs.
Our experienced team of designers are here to advise you on the pros and cons of each door for your particular style.
Contact us today (08) 9301 4200 and find out how we can create the wardrobe of your dreams.
January 25, 2018