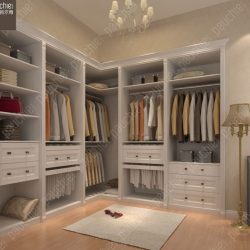 Most people that are considering adding custom wardrobes to their Perth home understand that it is an investment that needs careful consideration.   When it comes to choosing a local Perth wardrobe company, one needs to consider their level of skill, experience, achievements and reputation.  Flexi Wardrobes in Perth have developed a formidable reputation over the years and have established itself as a well-respected custom wardrobe company in Perth. They strive to provide exceptional service and find the wardrobe solution to every Perth customer!
Selecting a new wardrobe is a very personal decision.  Every Perth home is unique and offers various amounts of space when it comes to wardrobes.  Every Perth homeowner has individual needs and storage requirements when it comes to selecting a custom wardrobe.  Flexi Wardrobes in Perth understands this and can offer more than 60 years experience in helping people find their wardrobe solution!  Their wardrobes are carefully designed to suit each persons home, lifestyle and storage needs.  Flexi Wardrobes understand that a wardrobe is more than just a place of storage.  It is a place where people store some of their most precious belongings and where they begin and end their day.  From designer walk-in wardrobes to essential, functional wardrobes, Flexi Wardrobes can find the perfect solution for every person. A beautifully designed, custom wardrobe can transform a tired, cluttered room into an elegant retreat!  In fact, the right wardrobe can actually enhance the overall look of the room!
Customers love Flexi Wardrobes obligation-free at home consultation and quote.  One of the friendly team members at Flexi will visit customers in their Perth home, listen to their needs, come up with a design and provide a quote. It's as easy as that!  Flexi Wardrobes can use their full colour, 3D computer design software to show customers how they can transform their wardrobe space! The installation of the new custom built wardrobe can be completed in as little as 4 weeks from placing the order!
Flexi Wardrobes in Perth are not just about high quality and affordability, they also have an amazing team of skilled craftsmen!  They are proud to provide exceptional customer service to all of their customers!  They continuously work hard to give their customers the best experience possible and to help them find the wardrobe solution perfect for them!
Flexi Wardrobes conveniently offer two showrooms in Perth.  One in Joondalup and the other in Myaree.   They can be contacted by phone, fax or email at any time.
Flexi Wardrobes Joondalup: Phone – (08) 9301 4200
Flexi Wardrobes Myaree: Phone – (08) 9317 6688
June 1, 2018