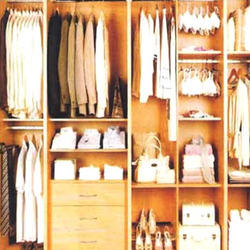 As more and more of us are choosing to have custom wardrobes built for our master bedrooms, there is a question that needs to be asked, what about the Children?
Wardrobes in kid's rooms need to be as well organised as robes in the master suite.
Children need to change several times a day, with their school uniforms, sport clothes, play clothes, sleepwear along with all their shoes, hats, library bags and back packs.
The kids have a lot of gear that needs to be stored in a clean, tidy and organised manner, which will then streamline morning routines in the family home.
Can you imagine how much easier life would be in the mornings, if the children could easily see and reach their own outfits and find both their shoes and two matching socks, oh yes, joy, joy and more joy.
Flexi Custom Wardrobes In Perth Homes
The team at Flexi Wardrobes in Perth will show you how simple it is to transform the wardrobe storage in your child's bedroom from "disaster" to "designer", all within an agreed timeframe and set budget.
The transition begins with a convenient no obligation, consultation at your home, where the wardrobe designer from Flexi will discuss all your available options for the perfect wardrobe storage solution in any of the bedrooms in your home.
With accurate measurements and the optimisation of all available storage space, you will be amazed at some of the innovative ideas that will transform your wardrobe storage.
Whether they are walk in wardrobes or stand alone wardrobes, every wardrobe project undertaken by the team at Flexi, is unique. This is due to the home consultation, where the industry experienced designers from Flexi work with you to create a 3D computer model of your new wardrobe plan.
They will take into consideration everything that will have an effect on the wardrobe design including:
The amount of floor space and the height of the room
The way the walk in robe will sit within the overall layout of the home
The location of the entrance to your wardrobe
The availability or lack of natural light
Your wishes and dream wardrobe plan
The budget you have set for your robes
Your preference for open plan or areas that include doors or drawers
The type of garments and accessories storage you plan in your wardrobe
Speak to our wardrobe designers about your unique needs and find out how we can help create your walk in robe so that it delivers everything you need.
Contact them today on (08) 9301 4200 and find out why 50% of their custom comes from repeat or referral business.
January 29, 2019