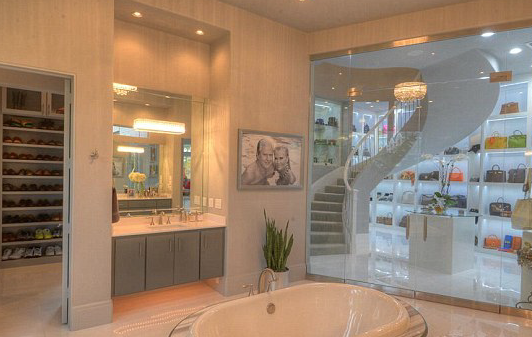 There are a lot of us who have been wondering what it would be like to have our very own custom wardrobes.
You know the type. We see them on television in the homes of the housewives who do nothing all day, except look fabulous, gossip, buy clothes and do lunch.
Those wardrobes look amazing and we deserve to have robes like that.
 Where Can We Get Custom Wardrobes In WA?
It is not a good idea to waste time driving around trying to look for wardrobes in furniture stores.
The fact is that if you want wardrobes to fit into your available space and be designed to suit your particular storage needs, you need to have custom wardrobes designed and built specifically for you.
This is a realistic option for you.
Why not take a good look at your home and the floor plan.
If you have an adjoining bedroom or study, it could be possible to knock out a wall and create a huge walk in robe/dressing room combo.
Some of us would prefer to give up a wasted room to have a gorgeous large space for all our clothes and accessories to be stored without being crushed together in a tight space.
You can have some beautiful full length mirrors that show your reflection front and back. No more tags showing at the back of your clothes.
Shoes can be kept in view on the purpose built shoe racks, your jewellery will look wonderful displayed in glass case drawers for easy selection.
Hats, bags and scarves need to be stored together near the shoe racks for quick and easy matching.
Of course it is always a good idea to have a hidden safe to store your most precious items of jewellery or some little secrets you do not want to share. This can be your "lady cave".
Flexi Custom Wardrobes
Flexi in Perth have been custom designing, crafting and installing robes in Perth homes for many years.
It is so simple, all you have to do is give them a call and they will come to you.
How easy is that? They will chat to you and discuss what it is that you actually need in robe storage and your wish list.
If you want a "lady cave" share that idea with them and ask how they can make that a reality for you.
While the team from Flexi are at your home, they will measure all of your available space and discuss all your options.
By combining your dreams with our experience, comprehensive knowledge and extensive range of fixtures and fittings, we then create a 3D computer model of your robe, bringing your vision to life.
This is done in your home, at no cost to you, you are able to visualise your new wardrobes before they are even installed. Adjustments, alterations or additions can then be made in site on the screen until you are satisfied with the result.
If you really are serious about your robe storage then contact Flexi on (08) 9301 4200.
March 23, 2017