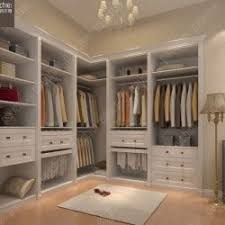 Wardrobe solutions are easy in Perth WA thanks to the team at Flexi.
Flexi is the trusted name in WA when it comes to smart wardrobe design and premium quality workmanship.
The team from Flexi have been designing, manufacturing and installing awesome wardrobes for their customers in WA for many years.
It is an easy process with excellent results, whether you need a basic built in robe, or you prefer to have a custom designed walk in wardrobe solution with innovative storage options to store and display all of your clothing and accessories.
Easy Wardrobe Solutions
All you need to do is pick up the phone and give the team at Flexi a call and arrange a free in home consultation.
You will be impressed with the professional service and outstanding finish to the wardrobe solutions created by the team at Flexi.
During your home consultation, your space that will become your new wardrobe, will be measured precisely to make sure that all available space is utilised in creating your storage solutions.
Your personal taste and design ideas will be carefully considered as you are encouraged to participate in the design process to make sure you get exactly what you want and need.
Once you have chosen your design and material options, the team from Flexi will proceed with your project.
Think About Wardrobe Doors
Are you considering doors for your new wardrobes? Beautiful doors not only enhance the overall look of your robes but also compliment the décor in the rest of the room. Flexi have an extensive range of doors to make it easy for you to find the perfect one for you.
Flexi Extensive Range Of Doors Include:
Clear glass doors
Frosted glass doors
Mirrored doors
Wood grain doors
Panel doors
Aluminium doors
Carved doors
Gloss or matt finish
Coloured
White
Combination (such as grain, gloss or glass combinations)
Doors are a very personal choice. However, the experienced team of designers can advise you on the pros and cons of each of the products for your particular design. They can show you how to enhance the look of your robe using a particular door style to get the robes you dream about.
Contact the team today on (08) 9301 4200. Your new wardrobes are just one call away.
March 25, 2019