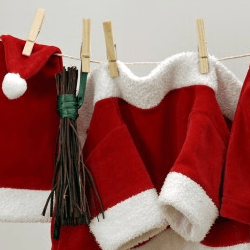 When discerning customers are looking for well made wardrobe solutions in Perth, they will choose Flexi Wardrobes.
Flexi Wardrobes in Perth have an outstanding reputation for excellence in their premium quality wardrobes, wardrobe doors and wardrobe fittings as well as the exceptional service they provide to all of their customers.
Their team take pride in innovative design and manufacture of each and every wardrobe storage system for each of their customers.
With their customer service rated second to none, the team at Flexi manufacture and install wonderful handcrafted wardrobes in Perth homes.
Exceptional customer service is integral to the success of their business and they will always take the time to talk to you and discuss your particular wardrobe design and storage needs.
What To Expect From Flexi Wardrobe Solutions
There are some very good reasons that we enjoy the reputation of creating the very finest quality wardrobes and wardrobe doors in Perth, WA.
Some of these reasons include:
Members of the team will to come to your home and chat to you about your requirements and ideas for your new wardrobe storage and accurately measure the available space available.
Each wardrobe is custom made for each customer, and with the exact measurements, your wardrobes in your home will fit correctly with no adjustments needed.
They will discuss what you need from your wardrobes, your wardrobe design and your particular storage needs.
The team will offer you various innovative design ideas to solve any storage challenges you may have.
They can can provide unique spaces for hanging ties, scarves and handbags.
Flexi specialise in perfectly fitting drawers and shelving, as well as clever storage spaces for your shoes.
If you need a lockable jewellery drawer, or a safe for valuable items, this can all be included to create the most beautiful and functional wardrobe of your dreams.
Flexi have a vast selection of wardrobe doors to choose from as well, which will fit seamlessly into your current décor.
Flexi offer both walk-in robes and regular built-in wardrobes, no matter your design needs, they can create the perfect robes for you.
You will be provided with a free quote on the spot in your home.
At Flexi Wardrobes all quotes are the best in WA, so if your wardrobes need revamping, contact Flexi Wardrobes in Perth, WA on 08 9301 4200.
November 29, 2018