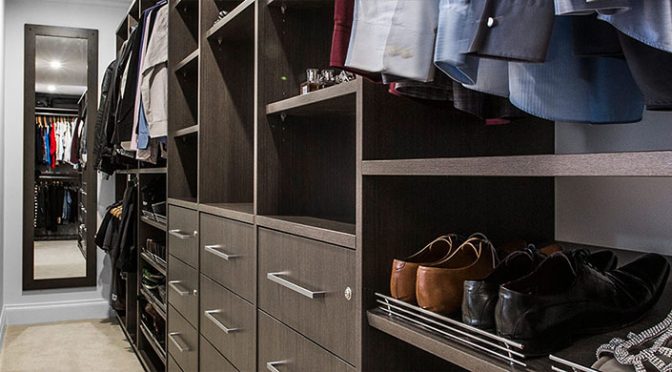 Every Perth homeowner has different needs when it comes to their customised wardrobe.  That is why the team at Flexi Wardrobes design and create unique wardrobes specific to their customer's needs.  All Perth families are different….  A young single businesswoman would have very different wardrobe needs compared to a married couple with children.  Children would have very different wardrobe needs compared to an elderly retired couple.  The team at Flexi Wardrobes listen to their customers and find out what they need from their wardrobe.  They then use their extensive knowledge and experience to come up with a customised wardrobe design to suit the customer.
The team at Flexi Wardrobes are experienced in creating wardrobes suitable for all Perth homes.  They will take a number of things into consideration when recommending and designing a wardrobe. Some factors that are taken into consideration include:
How will the wardrobe fit in with the overall house or room?

 

A well-designed wardrobe should not only be functional, it should also match the decor and enhance the overall look of the room.
Does the customer need space in the wardrobe for seasonal storage?

 

Seasonal storage allows the wardrobe to remain organised throughout the year so the customer can pack away clothes that are not in use.
Does the customer need to hang long garments in the wardrobe such as long gowns or coats?
Another consideration is what storage requirements the customer needs. Do they need to store large items such as sporting equipment?
When designing a wardrobe, one needs to consider how many people will be sharing the wardrobe.

 

If a couple is sharing the wardrobe, do they need separate his and her sections?
A well-designed wardrobe should allow space for storing small items such as jewellery, shoes, bags, ties, belts, scarfs and sunglasses.
At Flexi Wardrobes, the team understands that every customer has different needs when it comes to choosing a wardrobe. The Flexi team are dedicated to finding the right wardrobe solution for every customer and their Perth home.  They believe every customer deserves the personal touch, which is why they arrange a no obligation, at home consultation during which the designers will talk to the customer about their ideal wardrobe, measure up the space and take them through the many possible solutions that would make the most of the room and provide the ideal storage space. Contact Flexi Wardrobes Perth to find out more on ph 08 9301 4200.
June 11, 2018