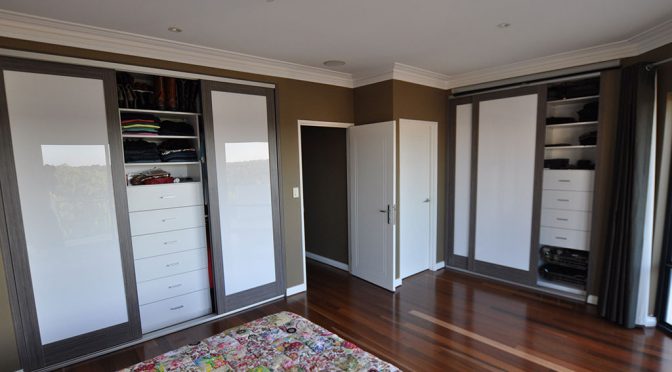 Flexi Wardrobes in Perth takes the stress out of adding a new custom wardrobe to a home!  Flexi Wardrobes have been designing and building custom wardrobes for the people of Perth for many years.   Their industry experienced designers can help to create wardrobes specific to the customers home and needs. They aim to provide exceptional service while making the whole process as quick and easy for the customer as possible.
Creating the perfect wardrobe
The team at Flexi Wardrobes take into consideration a number of factors when creating custom wardrobes for their customers. Their main goal is to create a functional wardrobe that meets the needs of the customer.  Flexi Wardrobes will consider the following when creating new custom wardrobes:
How the customer plans to use the wardrobes.
How many people will be using the wardrobe?
What items need to be stored in the wardrobe and where best to store them.
How the new wardrobe will suit or fit into the room and home.
What overall look the customer would like.
An easy process with Flexi Wardrobes
Whether the customer knows exactly what wardrobe they want or they need advice from the team at Flexi Wardrobes, getting a new wardrobe installed with Flexi Wardrobes is an easy process.  One of the team members from Flexi Wardrobes will come to visit the customer at their home.  They will discuss what the customer wants and take a look at the space that they have to work with.  Using their full-colour 3D computer design software, they will show the customer how they can transform the space into a beautifully functional custom wardrobe!  Flexi Wardrobes also offers an extensive range of wardrobe doors that can be fitted in a number of different ways to ensure the right look is created.  One of the team members can discuss the wardrobe door options with the customer.  Flexi Wardrobes can do all of this in the customers home at no cost to them, allowing the customer to easily visualise their new wardrobe.
The Flexi guarantee
The team at Flexi Wardrobes guarantee to provide the highest standard of craftsmanship and attention to detail at all times.
They guarantee to be on time and on budget.
Flexi Wardrobes guarantee to provide immaculately finished products installed by qualified tradespeople.
Anyone looking for a new custom wardrobe without the hassle should contact Flexi Wardrobes in Perth.  The experienced team at Flexi Wardrobes know how to take the hassle out of designing and creating new custom wardrobes for a home. Their years of industry experience, skill and exceptional customer service combine to create an experience that customers love.  Contact the friendly team at Flexi Wardrobes in Perth to find out more.
July 11, 2018