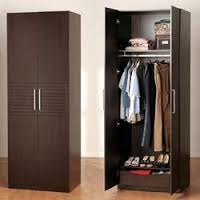 Simply Wardrobes In Perth
At Flexi, we have three different wardrobe styles available for your home.
For the most beautifully functional wardrobes WA has to offer, discerning customers have been coming back to Flexi in WA for more than 15 years.
All of our robes are designed and built by master craftsmen, who are very experienced and know how to combine functionality and style into your wardrobe. Most robes are mass produced giving you space to store your clothes. However, the designing of your robe is also important, which is why we have master designers and craftsmen on our team.
Here at Flexi we know how to create robes that maximises the available space and looks great as well. Most bedrooms are not very big so it is important to have as much storage as possible without making your bedroom feel crowded. Our designs use every inch of space, so you have the maximum amount of clothing storage possible.
Our robes are manufactured using the very highest quality materials. We want your robe to be functional, stylish and durable. With our hand crafted robes you know that you have a quality product that will compliment your style and you will be proud to show off to your family.
The choice is all yours! We can create your robes to have as much hanging space as you need with plenty of shelves and space for shoes. You may choose some of the shelves to be on view for easy access or for displaying your accessories.
Flexi Come To You
Flexi craftsmen can build your robes to be built-in or walk-in. If you have plenty of space, then a walk-in robe is the height of storage luxury, but our built-in robes are a great option.
Exceptional customer service is integral to our business. That is why we take the time to come to you in your home.
Benefits of your home visit :
Accurate measurements of the available robe space for you.
Discussing your storage needs while you are in the area itself. This helps you to remember all the things that you need to include.
Our professional team take the time to understand your needs without disruption
and illustrate robes that could resolve your most difficult robe challenges.
The creation of a 3D computer model of your new wardrobe design on the spot.
You will be provided with an instant quote for shelving, sliding or hinged doors, robes for
smaller areas or spacious walk-in robes
The best quotes W.A has to offer
All our custom designed robes are very affordable, so when you want to book a private consultation with our specialists in your private residence contact Flexi Wardrobes Perth on 08 9301 4200 or complete our online enquiry form.
January 31, 2017