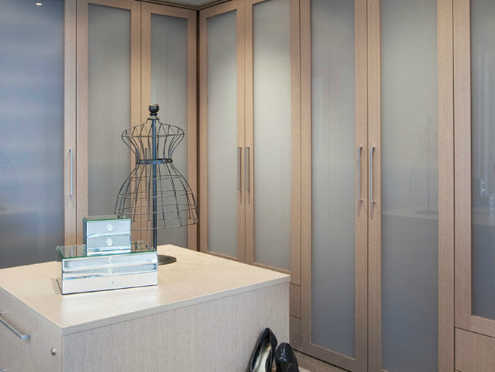 Cluttered Wardrobes
We seem to have a love hate relationship with our New Year resolutions. We make them and usually break them, but this year why not think about wardrobe storage solutions at home as your New Year's resolution?
If you are like most people, your wardrobe is a repository of many items, not just your clothes. When you have just the regular wardrobe at home with a single horizontal bar and a wardrobe shelf above, undoubtedly all of your clothes are crammed onto the wardrobe hangers and stuffed up above on the wardrobe shelf. You are very lucky if your wardrobe doors actually close.
Then you have a jumble of shoes on the wardrobe floor underneath your hanging clothes. Without a good wardrobe storage solution, which can organise everything in your wardrobe for you, you most probably have boxes of old clothes, shoes and hats stuffed in there as well.
Not to mention photo albums, boxes of birthday and Christmas cards from your childhood or even your wedding anniversaries. There are plenty of other storage places in the house for your bits and pieces. Isn't it time you did yourself a favour and focused on sorting out this mess in your wardrobes. Invest in some plastic stacking storage containers for your xmas decorations and slip them into your attic. When you start sorting your wardrobes,ask yourself do you remember when you last used an item. This is the test, be strong and shed  yourself of all that unwanted clothing and wardrobe clutter. If you still cannot fit all your hanging clothes on wardrobe hangers, as well as shoe and accessory storage, then you need to bite the bullet and invest in one of our fabulous wardrobe storage solutions. Not only will you have a fabulous new wardrobe with all the storage solutions you need, but you will increase the value of your property. At Flexi wardrobe storage solutions in Perth we custom build your wardrobe to suit your personal design. We create gorgeous wardrobes and wardrobe doors to suit all budgets. We have an extensive range of wardrobes, matching wardrobe doors and related products. Our wardrobes are not only clever and practical, they are also a design statement. Visit our showrooms and fall in love with our modern wardrobe solutions?
Storage Solutions And Organising Your Wardrobe
When organising your wardrobes the first thing to do is to take everything out of your wardrobe which shouldn't really be in there. So stack up all of the boxes of shoes, hats, old kid's toys, photo albums and anything else which isn't clothing.
Then sort through of these boxes and oddments and decide what you want to keep and what should really go to charity or in the trash. Once you know what you want to keep in your home– store it somewhere else! Not in the wardrobes!
You can find some really great storage solutions fin  the garage, which is a great place to store items that you just want to keep – mainly for their memories. The next step in your New Year wardrobe storage solutions is to move on to your clothes, belts, scarfs and shoes and decide what you want to keep and what should really be recycled or thrown away.
We tend to keep too many clothes that we no longer like or can fit into and these take up valuable space in your wardrobes. So go through all of your remaining belongings and only keep the clothes that you know you will wear.
If they don't fit, need mending or are really old and outdated, either dispose of them or store them elsewhere – but only keep them if they have lots of memories, otherwise they just take up space elsewhere in your home.
Once you have sorted everything out and put what is left back into your wardrobe, if your wardrobe is still overstuffed and the doors are not closing , then it is time to investigate new wardrobe solutions at Flexi Wardrobes and Doors.
So call us in Perth and let us help you with your New Year wardrobe solutions – on 08 9301 4200 or complete our online enquiry form.
January 14, 2016