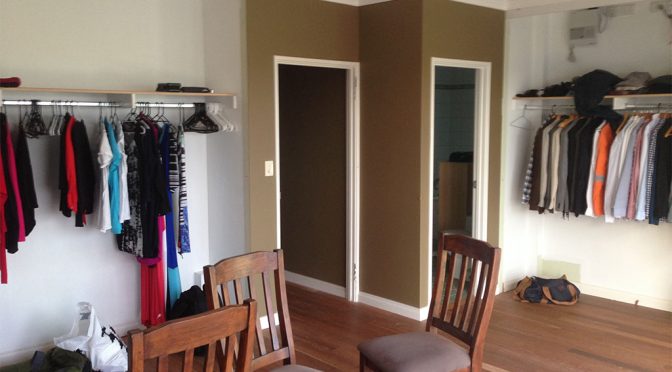 At Flexi Wardrobes in Perth, we understand that home renovators have a fixed budget and need to find the best deals for their money. It doesn't matter whether you are renovating for profit or to give yourself and your family a better lifestyle at home, you want value for money every time.
This is why our customised Perth wardrobes are so popular, because we design a beautiful wardrobe that suits your budget and your lifestyle. When you want a quality storage solution in Perth, flat packs just won't do, instead you need a tailor made wardrobe with a design specifically for your space.
5 Reasons Why Flexi Wardrobes In Perth Are Such A Great Deal
We come to you: You don't have to stand around a store waiting for someone to come and help you or wonder if the flat packs will be the right size when you get them home. With Flexi Wardrobes in Perth, we come to your home or renovation site, measure the space and then discuss your wardrobe options. We take your own design ideas on board and we give you the perfect wardrobe storage solution that suits your needs, regardless of your budget.
Custom made: All of our wardrobes in Perth are custom made to suit your budget, your style and your storage needs. We can give you more shelves than hanging space if that is what you need, lots of drawers or accessory hangers, and lots more depending on whether you want a regular wardrobe or a walk-in robe.
Quality workmanship: All of our wardrobes are custom designed and custom made to order – none of them are off the shelf flat pack wardrobes. All of our wardrobes and doors are made by master craftsmen who have years of experience in the trade. With Flexi wardrobes in Perth, we guarantee high quality workmanship for all of our wardrobes.
Budget conscious: If you are on a limited budget we will design a storage solution that fits within your conservative budget. On the other hand, if you want large, spacious walk-in wardrobes with all the bells and whistles and a high-end finish, we will give you exactly that! We work within your budget to give you what you want, every single time.
Expert installation: Once we have designed your new wardrobes, our expert craftsmen will come into your home and install them for you. This saves you a huge amount time that you don't need to waste on trying to install them yourself, giving you a perfect result at the end of the day.
So if you are renovating a property for profit or just improving your own home and are in the market for high quality wardrobes in Perth, call Flexi Wardrobes on 08 9301 4200 or complete our online enquiry form and our expert designers will be with you ASAP.
May 17, 2016