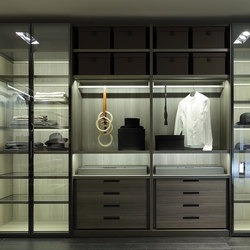 If you need practical wardrobes to fit perfectly into your available space, you need to have custom wardrobes designed and built specifically for your particular storage requirements.
It is a lot easier than you may think.
By examining the floor plan of your home, if you have an adjoining room you may be able to knock out a wall and create a huge walk in robe/dressing room combination.
Depending on your lifestyle choices, you may prefer prefer to have a gorgeous large space for all of your clothing and accessories to be stored without being crushed together in a tight space.
You may choose to have some beautiful full length mirrors, display area for your jewellery and a safe for those personal and valuable items.
Shoes can be kept in view on the purpose built shoe racks, hats, bags and scarves can be stored together near the shoe racks for quick and easy matching.
Flexi Custom Wardrobes In Perth
The team at Flexi in Perth have been custom designing, manufacturing and installing custom wardrobes in WA homes for many years.
It is easy, all you have to do is give them a call and they will come to you.
A team member will make arrangements with you for a free home consultation where you will be able to discuss what your personal wardrobe storage needs are as well as what available space you have.
The area which will become your new robes will be measured accurately to optimise all available space, and you will be able to be part of the design process.
By combining your dreams with their experience, comprehensive knowledge and extensive range of fixtures and fittings, they will then create a 3D computer model of your robe, bringing your vision to life.
This is done in your home, at no cost to you, you are able to visualise your new wardrobes before they are even installed. Adjustments, alterations or additions can then be made in site on the screen until you are entirely satisfied with the result and confident of the outcome.
Whether they are walk in wardrobes or stand alone wardrobes, every wardrobe is unique.
The team at Flexi take into consideration everything that will have an effect on the wardrobe design including:
The floor space and the height of the room
The way the walk in robe will sit within the overall layout of the home
The location of the entrance to your wardrobe
The availability of natural light
Your wishes and dream wardrobe plan
The budget you have set for your robes
Your preference for open plan or areas that include doors or drawers
The type of garments and accessories storage you plan in your wardrobe
Contact the team today on (08) 9301 4200 and find out how they can help create your custom wardrobe so that it delivers everything you need.
March 18, 2019