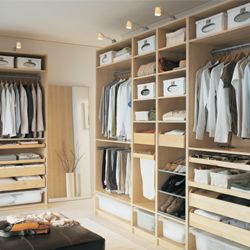 With the ever increasing need for functional storage solutions in the bedroom, it stands to reason that more and more people are looking for smart and innovative ideas to create extra practical storage spaces within the limited space of their rooms.
There is no need to put up with odd little chests of drawers squeezed inside existing built-in robes, or those plastic storage boxes that slide under the bed, with items inside which are often never to be seen again.
If you want practical wardrobe storage in the bedroom, as well as quality and beauty, then the answer is Flexi custom wardrobes. The team at Flexi have been creating outstanding wardrobes and bedroom storage solutions for many years.
If it is quality and innovation that you are looking for, then you will be best advised to contact the team at Flexi who will be able to arrange a home visit where they can to look at the available space you have and discuss what ideas you are considering for the way you need your bedroom storage to work for you.
Using the latest full colour 3D computer design software, you will see straight away how your space can be transformed, providing you with a design and quote on the spot.
Or maybe you will prefer to visit one of the Flexi showrooms in Myaree or Joondalup to feel and see the difference that beautifully designed and built wardrobes can make.
Flexi Custom Wardrobes
Flexi customised wardrobe solutions give you the highest standard of craftsmanship and attention to detail with a functionality to compliment your busy lifestyle.
The team at Flexi only design and build the highest quality products, making sure all of their wardrobes are:
Built on time and on budget
Custom designed to fit your unique needs
Made to measure
Immaculately finished
Wardrobes installed in your home by qualified tradespeople
Beautifully functional
The wardrobe design team and crafts people at Flexi are highly trained and experienced, being able to suggest awesome wardrobe design ideas which will be practical as well as look sensational.
If it is time to make your life easier with a custom designed and built wardrobe system for your bedroom, contact the professionals now, pick up the phone and dial, it really is very easy, just let the team from Flexi do all the work for you.
September 12, 2018