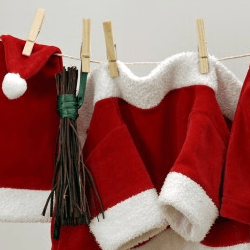 Quality is important when it comes to custom wardrobes in WA.
Flexi Wardrobes in Perth, WA have a well earned reputation for designing, manufacturing and installing custom built wardrobes for their many satisfied customers since 2001.
The team at Flexi take pride in their outstanding wardrobe designs, unique wardrobe storage solutions, and exceptional customer service for each individual client.
The team at Flexi understand that, customer service is integral to their business and therefore they will always take the time to talk to you and discuss your particular wardrobe storage needs and challenges.
When you choose a Flexi to create a custom designed wardrobe storage system for your home, you are choosing timeless quality and craftsmanship.
The Options Are Endless With Flexi Custom Wardrobes In WA
The team from Flexi will come to your home to chat about your new robes and accurately measure the available space, and discuss the various wardrobe design options available to suit your particular lifestyle needs.
During your home consultation, you will be able to view a 3D computer model of your custom robes immediately, on the spot, in your own home, which enables you to tweak the design, to get the perfect result for your needs.
The team from Flexi understand that wardrobe storage requirements are unique to each individual, therefore each wardrobe storage solution is built to the specific requirements of each customer including:
Tie racks
Scarf display
Handbag storage
Shoe racks
Underwear drawers
Jewellery cabinets
Locked compartment for valuable personal items
Mirrors for dressing
Lighting
Power outlet
Extra room for seasonal storage i.e. winter coats or summer dresses
Full hanging space for gowns, pant suits
3/4 hanging for pants, long skirts or shorter dresses
Half hanging for shirts and blouses
Dedicated space for sporting gear
Separating his and hers robes if required
Matching doors to compliment the decor of the room
How Long Does It Take?
The installation of your dream wardrobe is included in the price and can be completed in as little as four weeks from placing your order.
Using their own team of experienced, trusted installers means that they can guarantee the quality of your wardrobe from the first design idea to the final fitting in your home.
If your robes need revamping, then contact the team at Flexi on 08 9301 4200 and find out just how easy the process can be.
December 23, 2018