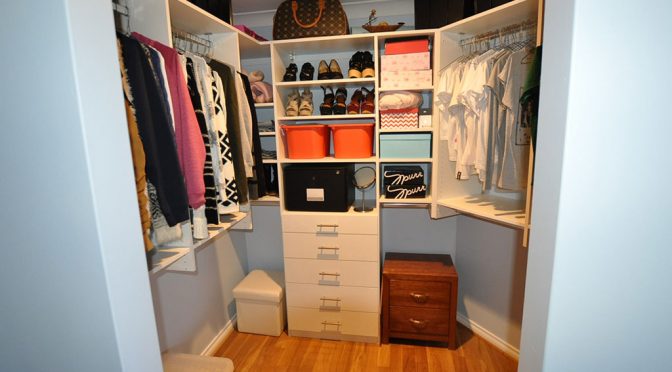 Wardrobes Too Small?
One of the biggest complaints about run of the mill wardrobes in the home is that everything is squashed in the wardrobes and you can't find anything or close the wardrobe doors. When you think about it, this is a fair comment because the regular type of wardrobe at home simply has one long horizontal bar with a storage shelf above and storage space below.
The Problems With Generic W
ardrobes In Perth
Most common wardrobes are like this, which means that all of your dresses, shirts, trousers and other items are hung in one place in the wardrobes. This is fine so long as you don't have many clothes that need to be on hangers in the wardrobe, but as we all know, over time we keep buying more and more clothes and the wardrobe hanging and storage space becomes really tight, doors cannot close properly.
In the end, all of our clothes are jammed together on the wardrobe rail, they become creased and you can't find anything. In fact, because they are all jammed together so tightly in the wardrobe, with bulging wardrobe doors,we quite often forget what clothes we actually own.
Wardrobes in Perth are so crammed full of our clothes all the time that it is easy to buy a similar shirt or dress, because we didn't realise that we already had one hanging in our wardrobe. What about our shoes?
When your shoes are all jumbled up on the floor of your wardrobe, you also tend to forget how many pairs you actually have. How many times have you found a pair of shoes in the bottom of the wardrobe that you had forgotten all about?
Then you just dump lots of winter jumpers and other large folding items on the wardrobe storage shelf above your hanging rail and proceed to forget all about them as well. Those shoes often prevent the robe doors from closing.
Customised W
ardrobes In Perth
Are The Solution
Wouldn't it be fabulous if you could have wardrobes and robe doors at home with storage for all of your clothes, accessories and shoes. Storage at home where all your accessories are displayed clearly and neatly? Just imagine a wardrobe where all of your clothes are hung with space to spare and you have all of your shoes on display and doors that close easily.
How easy would it be in the morning, when you can see all of your clothes and shoes? You can just open the robe doors and flick your hand along the wardrobe rail and select the appropriate clothes for the day, decide on your shoes quickly, because you can see them all, and then you are on your way. How lovely to see the robe doors closed properly.
Apart from saving you time in the mornings, when everything has a place in your wardrobe and all of your clothes are on display, you won't make the mistake of doubling up on items. This saves you money, because being able to see all of your clothes in the wardrobe means that you won't think you have nothing to wear and you won't need to buy so many more clothes.
For more information on customised wardrobes in Perth, contact  Flexi Wardrobes on 08 9301 4200 or complete our online enquiry form.
March 4, 2016