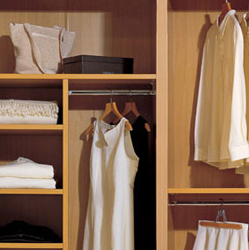 Flexi Wardrobes in Perth, offer a wide range of different types of robes today, that will easily suit any price bracket, from budget to opulent.
The team from Flexi understand that wardrobe design is a very personal thing and the design needs to suit the individual storage needs of each customer.
The professional team at Flexi has more than 60 years combined experience in designing all types of wardrobes and storage solutions for the home..
The design team will listen to your personal storage needs and make suggestions for solutions unique to you. No two wardrobes are ever the same.
The industry experienced designers at Flexi, will help you to create wardrobes that suit your lifestyle and storage needs, combining function and style.
Custom Designed Wardrobe Solutions
At Flexi Wardrobes in Perth, WA, the team can create any type and size robes you need.
If you choose the bare essentials to start with, including, frames, shelves and a few hanging rods, the team from Flexi can come back at a later date and fit the matching doors for you if you prefer.
Industry experienced designers will help you to create wardrobe solutions that suit your lifestyle and storage needs. They have been designing, building and installing beautiful wardrobes since the turn of the century and will create your dream wardrobes by:
Allowing space for seasonal wardrobe storage i.e. winter coats or summer dresses
Including tall storage areas within your robes for the hanging and storage of long ball gowns or suits, 3/4 hanging for storage of pants, long skirts or shorter dresses, half hanging for shirts and blouses
Dedicating wardrobe space for the storage of sporting gear
Separating his and hers within the wardrobe if needed
Displaying and protecting your shoes, bags, ties, belts, scarves and sunglasses
Making the best use of home storage space to maximise storage with the flexibility of adjustable shelving
Incorporating drawers and locked storage areas to secure your jewellery and valuables in or near your robes
Speak to the designers about the unique needs you have for your robes at home and find out how they can help create the wardrobe solution that will deliver everything you need, contact Flexi Wardrobes on 08 9301 4200, you will be impressed with what they have to offer.
January 22, 2019