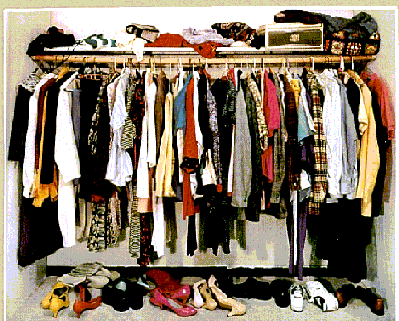 There are so many homes in Perth that need to have custom wardrobes in the bedrooms, as most of us have wardrobes that are jam packed with clothes, all squashed in on one hanging rail, making it very difficult to find anything quickly.
At home, the mornings are the worst times, we have to get ourselves ready in a timely manner so as not to be late for work or school.
We do not have time to waste, foraging in over stuffed wardrobes costs us time and then adds to the stress level before you even walk out the door, so we need to take a look at this common problem to see what we can do, to make life a little easier in the mornings at home.
A smart remedy is to get rid of those outdated, squishy robes and get your gear into a modern, space effective wardrobe system that meets the storage needs of you and your family.
Flexi Custom Wardrobes Are The Solution
The wardrobe storage solution is to have your wardrobes custom built to suit your storage needs, so all of your clothes, shoes and accessories, are visible without rummaging through everything.
If you don't have a lot of wardrobe storage area available, having your wardrobes organised in a smart effective design, will make a huge difference to your day.
Flexi Wardrobes Perth
A custom design for your perfect wardrobe with hinged or sliding doors is available and not as expensive as you think.
Here at Flexi Wardrobes in Perth, we offer three different design types of robes for homes, all of which are custom designed by our master craftsmen and are very affordable – the Essentials, the Designer and the Platinum Wardrobes.
Sliding or hinged wardrobe doors come in various styles and finishes, custom built to suit your needs, decor and budget.
The Essentials range of wardrobes fits perfectly into the space of your current wardrobes, but is highly customised to your needs and your requirements.
The Designer and Essentials ranges are made to order walk-in robes, with the difference being in their finishes, which is reflected in their costs.
If you need basic wardrobe storage with a hanging rail for your dresses, shirts and trousers, a few open shelves for your bulky winter sweaters, drawers and a shoe rack, then the Essentials range is perfect for your needs.
If you need a walk-in robe then our Designer and Platinum ranges will be most likely your preference and you can make your selection based on the finishes you require and your price point.
If you have the spac, our walk-in robes will seriously make a massive difference to your day and are well worth exploring, particularly if you are renovating or building a new home .
For more information on our made to order wardrobes, contact Flexi Wardrobes in Perth on 08 9301 4200 or contact us by completing our online enquiry form.
November 15, 2017