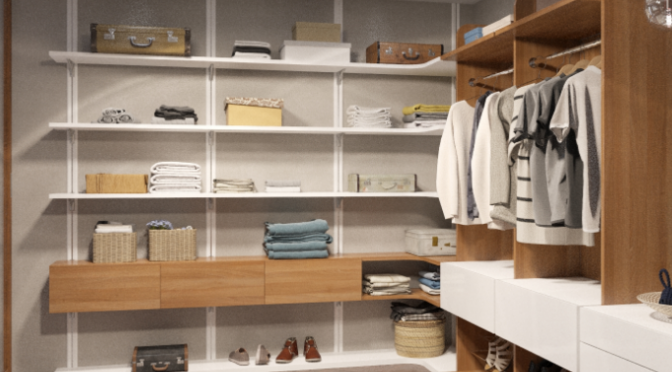 There is very good reason why customers in Perth are very satisfied with their custom wardrobes that were designed and built by the professional team at Flexi.
The team at Flexi Wardrobes believe in taking good care of their customers, striving to ensure that they get the very best service at all times.
Most of us have very busy lifestyles and with that comes all the various clothing and accessory requirements, which often sees us wearing more than two sets of clothing daily.
We have the clothes for work, whether a uniform or smart business attire, the comfortable clothes we like to wear when home after work, uniforms and protective gear for sporting activities, sleepwear, underwear, evening attire and formal clothing.
These various outfits that are in our wardrobes, also come with the suitable, footwear, bags and other accessories.
Old fashioned wardrobes with hanging rail and shelf are completely inadequate for today's busy lifestyle.
Smart Custom Wardrobe Storage Solutions
It makes sense to invest in a custom designed and built wardrobe system which meets your particular storage needs, and the perfect place to start is with a quick phone call to the team at Flexi in Perth who can arrange a free home consultation for you.
The team at Flexi provide the ultimate in wardrobe design and function and will:
Come to your home to look at and measure the space you have available for wardrobe storage.
Sit with you in your own home and work with you to plan out your perfect wardrobe
Have various wardrobe styles available for your home
Customise wardrobes which are built by master craftsmen
Ensure all of their custom wardrobes are designed and built to combine functionality and style into your wardrobe
Designer robes for optimising useable space, their wardrobe designs use every inch of space, so you have the maximum amount of storage possible
Manufacture their robes and wardrobe doors using only the very best and highest quality materials
That you are given the opportunity to choose your own combination of hanging and shelf spaces, doors or no doors
Their team from Flexi can custom design your robes to be built-in or walk-in, again the choice is up to you.
Custom design high end wardrobes which will add significant wow factor to your bedroom
If you want to book a private consultation in your home, contact the team at Flexi Wardrobes Perth on 08 9301 4200.
April 30, 2019