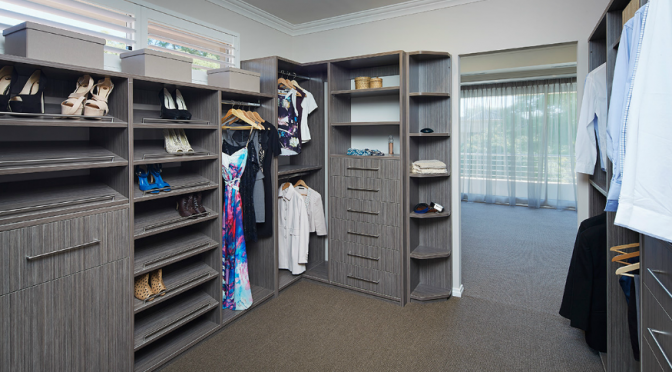 Invest In Quality Wardrobes
Investing in custom designed wardrobes can make a huge difference to your life. The problem is that too many of us put up with those old, out-dated wardrobes, which are no longer suitable or big enough for storage of all our clothes, shoes and accessories.
We just 'make-do' with our current wardrobes at home and tend to forget that we can have custom designed wardrobes in Perth that don't have to be expensive, but which will give us the space and the organisation we need for our clothes.
Have All The Space You Need
It doesn't matter if you don't have a lot of space at home available for your new wardrobe, because we can create a wardrobe and doors ( sliding or hinged )for your wardrobes built to suit your needs, which will fit into your existing wardrobe space.
One of the problems with the old fashioned built-in wardrobes is that they were not designed efficiently, but with our custom made Perth wardrobe designs, we can make sure that you have enough wardrobe storage space for everything in your new wardrobe.
So instead of just having a horizontal bar in your wardrobe for hanging your clothes, a shelf above and a big wasted wardrobe storage space below, we can organise your wardrobe specifically to suit your storage requirements. This means that we can include shoe racks, so your shoes are not all jumbled in a mess on the floor of your wardrobe, which wastes so much valuable storage space.
We can give you wardrobes at home with space to hang your dresses, shirts, trousers and skirts, as well as ample shelves for your fold up clothes. We can even install drawers in your Perth wardrobes and a bar for your belts, ties and other accessories. We can also create beautiful matching sliding doors or hinged doors for your wardrobes at home which will look great with co ordinated ensuite doors.
When we create your new wardrobe, the result is an efficient use of your available space, so you are not left with wasted space above and below your hanging rack, but everything has its own place.
Match Your Current Decor
Whilst we can give you a super organised wardrobe, we also need to consider the doors of your new Perth wardrobe, whether sliding or hinged, because these need to match your current decor. It is important to realise that our wardrobes are customised to suit your needs, so they are made to order and not off the shelf flat packs.
With a customised Perth wardrobe, we can build the wardrobe doors to match your home's decor or to match the doors of your vanity in the ensuite. Whatever type of door ( sliding or hinged )you need to keep your decor on point, we can create for you with our customised wardrobes in Perth.
So contact  Flexi Wardrobes in Perth on 08 9301 4200 or complete our online enquiry form and we will come out, measure your space and create the perfect wardrobe solution for your lifestyle.
February 4, 2016