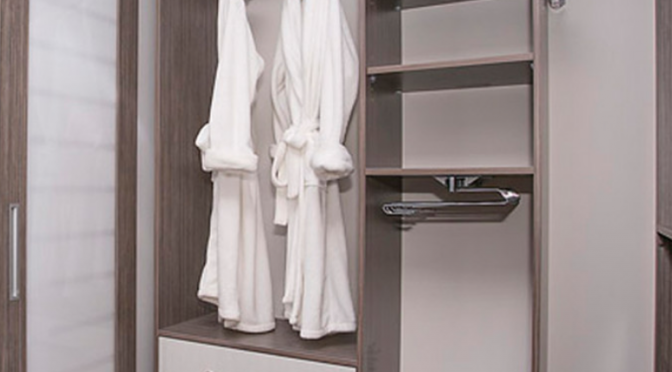 Increase Functionality Of Your Wardrobes
At Flexi wardrobes, we know that ladies never have enough wardrobe space, so the idea of a walk-in wardrobe in Perth can seem like heaven!
Walk-in wardrobes with doors work if you have enough space at home or can pinch some space from an adjoining room. It is well worth installing walk-in wardrobes in Perth, because let's be honest – as ladies, we need all the storage space we can find for our clothes.
Some people have walk-in robes that are even bigger than their bedrooms, which is not such a bad idea, because there are so many storage uses for  really good custom built walk-in wardrobes with doors.
Increase the storage and function of your wardrobes with a custom design. Well, apart from having sufficient hanging spaces for all of your dresses, skirts, trousers and shirts, you can have lots of draw space for your fold up clothes as well. One of the problems with smaller wardrobes is that there is nowhere for storage  of your thick sweaters.
So you need a set of drawers as well, but drawers fill up really quickly when you try to fit thick sweaters in them. On the other hand with walk-in wardrobes, you can have oodles of storage and hanging space with lots of drawers, even including some open shelving for really chunky sweaters.
Then there are all of the shoe racks you can have as well, which makes finding the right shoes to suit your outfit a lot easier than rummaging around in the bottom of wardrobes. You can even have shelves for your hats, special hanging places for belts and scarves and even drawers designed specifically for your jewellery.
Don't forget that you can have lots of mirrors in your walk-in wardrobe in Perth, as well as the right amount of lighting, making it much easier to decide on an outfit. Think about doors as well. Its a good idea to have doors to keep your valuables safe.
Of course, you need enough space for at least one comfy chair, so you can sit down and do your nails or decide on which shoes to wear. You can also have power points installed, so you can use your personal appliances in there as well.
It all comes down to increased functionality and a walk-in wardrobe can really turn out to be a little piece of heaven or a fabulous sanctuary in your home. The absolute pinnacle of indulgence is to have access to your ensuite very close to your walk-in robe, so you can really have that spa effect at home.
Just imagine having your dream bedroom with fabulous doors , a custom designed walk-in robe with the same matching doors and your ensuite doors all together in one area of your home – the true definition of paradise.
So if you are ready to renovate your bedroom and want the luxury of a walk-in wardrobe and doors in Perth, contact Flexi Wardrobes Perth on 08 9301 4200 or complete our online enquiry form.
December 3, 2015