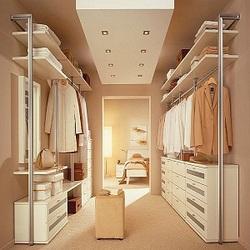 Discerning customers who are looking for high quality, custom built wardrobes in Perth, will choose Flexi Wardrobes Perth, for several excellent reasons.
Flexi Wardrobes in Perth have an outstanding reputation for excellence in premium quality wardrobes, wardrobe doors and wardrobe fittings as well as the exceptional service they provide to all their customers before, during the process and after sales.
Each and every wardrobe storage system is manufactured to the highest standard for each individual client.
The secret is the fact that the team from Flexi actually come to your home, look at the space intended to become your new robes and then listen carefully to what you want and need in wardrobe storage.
By sitting with you and determining what you actually do need in a practical but beautiful wardrobe solution, the wardrobe design team can offer many innovative ideas to give you exactly what you want, and in a timely manner as well.
The Flexi Reputation For Awesome Wardrobe Design
Another reason people prefer to choose Flexi to create their wardrobe storage systems is the simple fact that Flexi have an outstanding reputation for designing, building and installing beautifully functional wardrobes for the people of Perth since 2001.
Their vision is to be the most respected name in the renovation industry and to exceed your expectations by providing an unrivalled home renovation experience.
The team at Flexi value their customers and dedicate time to listen, provide suggestions and guidance and ensure that all of your needs are addressed through innovative and beautiful wardrobe design.
All wardrobes in Perth homes are custom made for each client, and with the exact measurements, your wardrobes in your home will fit correctly with no adjustments needed.
Understanding the amount of available storage space and what your storage needs are, is the key to getting your custom wardrobe storage perfect for your needs including:
The way you plan to use your dream wardrobe
The desire to create a his and hers space within the robes
The number of people who will be using the robes at the same time
The type of items to be stored
The best location for the storage of items
The way the custom wardrobes will fit in the overall room or house design
The feel you want from your robes and the surrounding space
At Flexi Wardrobes, the quotes are the best in WA, so why hesitate, contact Flexi Wardrobes today on 08 9301 4200.
December 12, 2018