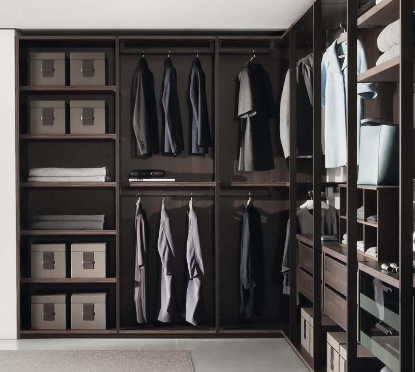 [h1] Wardrobes
There are so many different designs and varieties of wardrobes that there is always something that will suit your needs, whether your budget is tight or bottomless. As we all know, when you are building your brand new home, there are lots of style decisions and choices you need to make during the designing process and the humble wardrobe tends to be an afterthought. Custom storage solutions need to be well thought out before you start to finalize the house plans.
This is a shame because when you are building your new home, you can custom design the robes you want right at the start. The problem is when your wardrobe ideas don't fit into your budget and you can't have exactly what you want. What do you do then?
How To Make Your Wardrobes Fit Your Budget
If your budget is very tight and you don't think that you can fit the wardrobe of your dreams into your budget, the trick is to have the basics and then follow up with the extras later on. This means that you need the bones of your Perth wardrobes to be in place first and the most important of these are the dimensions, light switches, power points, light fitting placements and the ceiling height.
Once the area size for your robes are designed and set, then you can add the extra products such as draws, shelving and hanging rods when you have the money. You can't change the dimensions later on without a lot of mess and a renovation budget, but you can easily complete your robes at a later date and this might be the solution to your current budget constraints.
You can chose between built-in robes, walk-in robes and even free standing robes, although the latter tend to take up too much space in your bedroom. Contrary to what you might think, if you are short on space, walk-in robes homes can actually make your bedrooms feel more spacious.
This is because you don't need chests of drawers and dressing tables in your bedroom, as these will be accommodated in your walk-in robe, leaving a more spacious bedroom. If you are short on space also consider installing pocket doors on your walk-in robes and even installing a mirrored pocket door product.
Mirrors give the illusion of space, making your bedroom appear much bigger. Add to this the fact that you don't need extra storage in your bedroom with a walk-in robe, you will be surprised at how big your bedroom can actually look and feel.
So if you are designing your brand new home, consider adding walk-in robes, even if you need to add the final touches at a later date. For professionally designed and installed wardrobes call Flexi Wardrobes on 08 9301 4200 or complete our online enquiry form.
June 2, 2016