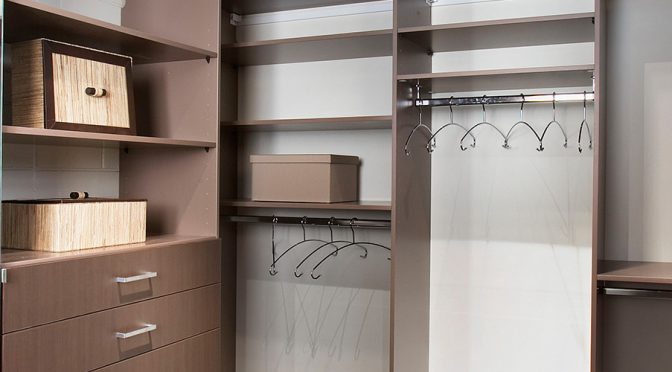 It's that time of year again! With all the holiday sales in Perth, wardrobes are bulging at the seams and finding more storage space in your wardrobes is just about impossible. The wardrobe doors wont close? This means that you need to reorganise your wardrobes at home , so you can easily store your new season fashions and your accessories, not to mention all those Christmas gifts from family and friends – who always buy you clothes.
Investing in customised wardrobes in Peth will always pay off, because you have the wardrobe of your dreams at home. Wardrobes with lots of organisation and plenty of wardrobe storage space. Once you have organised wardrobes and wardrobe doors that close, finding and storing clothes, accessories and shoes is easy. When you don't have enough wardrobe storage space, you end up frustrated all the time, spending too much time rummaging around your over stuffed wardrobe looking for an item of clothing that you know is in there somewhere!
If you are not sure whether you are ready for a  customised wardrobe and doors in Perth, then why not take everything out of your current wardrobe and reorganise it yourself? If this works for you and makes your life easier then – Bingo!
However, if you reorganise your wardrobe and you still don't have enough wardrobe storage space, then it is time to bite the bullet and ask us to create a fabulous new custom built wardrobe and wardrobe doors just for you.
Tips On Organising Wardrobes
First of all, take everything out of your wardrobes at home and sort them into 3 piles – clothes, shoes and accessories – those you want to keep, those you want to give to charity and those you want to throw out.
Anything that needs to be repaired and you haven't worn in the past 2 years can be thrown out; if it is in good condition, then it can go to charity. If any item still has its sales tags and was purchased more than 12 months ago, then this can also go to charity.
When you have designer style clothing and that you haven't worn for ages and it is in good condition or even still has its tags, you can quite often resell these to pre-loved designer shops, so these are worth investigating as well.
Once you have sorted everything into three piles, take a long hard look at the clothes, shoes and accessories you want to keep. Make sure that you will wear all of them this year, otherwise get rid of them and then place everything neatly back into your wardrobe and close the doors.
If you have lots of space in your wardrobe now – well done! However, if your wardrobes at home are still bulging, even after you have sorted through everything and you can't close the wardrobe doors, maybe it's time to treat yourself to a fabulous new wardrobe and wardrobe doors.
Let the experts visit you at your home and discuss the many options you have to get the wardrobe and matching doors of your dreams. So many products to choose from. Top quality workmanship to create the perfect wardrobe and doors using only the best products no matter what your budget.
So contact  us at Flexi Wardrobes in Perth on 08 9301 4200 or complete our online enquiry form and we will design a customised wardrobe that perfectly suits your lifestyle.
January 7, 2016