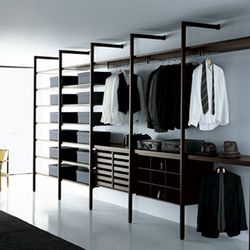 When you are looking at what type of wardrobe that you need, it is a lot more than just how much hanging space you need. There is so much to take into account. Everyone has different needs and our wardrobe design needs to reflect our lifestyle and fashion choices. Apart from dresses, pants, jackets, shirts and coats we all need storage for our shoes, bags, hats, scarves and any other accessories we may have.
Each one of us as individuals will need to have our wardrobes custom designed and built to actually get what we need in clothing storage at home. 
Get Your Custom Wardrobes Built by The Best
In WA, Flexi Wardrobes are the standout performer in all things wardrobes. Their quality is second to none, and the home visit service is crucial to getting your custom wardrobes built to fit the exact measurement of your available space in the bedroom. The range of finishes and fittings is extensive. The Team at Flexi will advise you and share their wealth of experience in some of the design ideas that will fit your design needs.
They will listen to you and take on board your ideas and create a unique custom design to meet your storage needs and ideas.Beautifully designed and built robes often combine areas of open plan, walk in storage and screened or closed storage areas. You can add doors for extra privacy and protection to your valuables.
Choosing the right wardrobe door involves careful consideration about the final look you wish to achieve as well as the way the robe door will compliment the bedroom furnishings.
During your home visit you will be able to see exactly what your project will look like. They have amazing 3d technology software to show you ideas, and then you can watch the plan change with the touch of a screen. So amazing and helpful. You can get it right in no time at all.
Showrooms
Flexi show off their outstanding products at their showrooms in Perth. This is a great opportunity to touch, feel and test out their drawers, doors and door handles on display.
At Flexi they have an extensive range of robe doors that can be fitted in a number of different ways to ensure that right storage solution for your walk in robe needs.
The experienced team of designers will advise you on the pros and cons of each door for your particular style. They will help you find the best combination of open and private spacing within your robe style.
Your designer will also help you decide whether sliding, hinged or top hung trackless doors will best complement your robe space and bedroom.
Make your appointment today (08) 9301 4200.
March 1, 2017