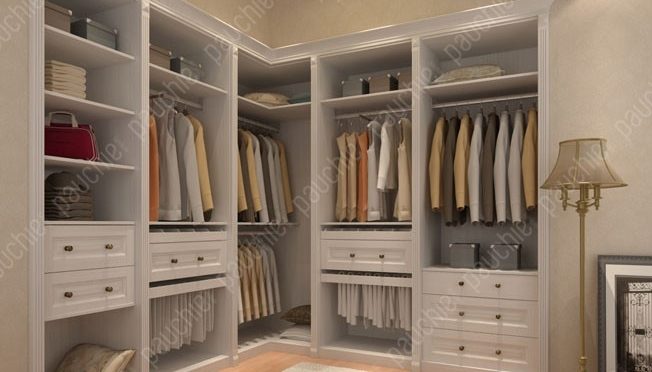 Most of us are well aware today, of how important it is to have well organised wardrobes at home.
With a custom designed wardrobe that has adjustable shelving and hanging rail heights to suit your personal needs, you will enjoy the convenience of seeing all of your clothing neatly laundered and stored right in front of you ready to wear.
Even if you don't have a lot of space available, when your wardrobe is well organised, it will make a huge difference to your day when you can see all of your clothes, shoes and accessories easily and then you are able to select an outfit quickly.
Optimise Your Storage Space With Wardrobes Perth
Here at Flexi Wardrobes we offer three different types of wardrobes for Perth homes, all of which are custom designed by our master craftsmen.
1.The Essentials Wardrobe Range
The Essentials range of robes are built to fit perfectly into the space of your current robes, however they are highly customised to suit your needs and requirements.
This option is perfect for those who want a streamlined and well organised wardrobe including a hanging rail, some open shelves and a shoe rack.
2. The Designer Walk-in Wardrobe
A walk-in wardrobe can combine both open spaces and closed areas, while incorporating doors, drawers and screened areas.
A smart storage solution may actually be a combination of walk-in areas and more traditional, closed off sections.
If you prefer to keep your clothing out of view you can choose to add doors to your walk-in robe, this will also give you the added bonus of having a secure, private storage place for your precious jewellery and valuable personal items.
Both the Designer and Essentials wardrobe ranges are made to order walk-in robes, which can be crafted in various finishes to suit your personal taste and home decor.
3.The Platinum Wardrobe
When it comes to the ultimate in wardrobe storage solutions, the Platinum range is second to none, with our quality craftsmanship and customised details setting us apart from the rest, really making a point of difference.
Our enviable selection of designer handles enhance your design and our extensive range of colours, available in a matt or gloss finish, ensure that your wardrobe is a reflection of your own unique style, built to perfection.
Flexi Custom Wardrobes Perth
At Flexi we believe in looking after our customers and making sure they get the very best service at all times.
We take the time to sit with you in the comfort of your own home and work with you to plan out your perfect customised wardrobe.
For more information on our made to order robes in Perth,
call Flexi on 08 9301 4200 or complete our online enquiry form.
September 21, 2017