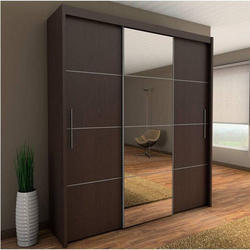 It is not easy to find the right wardrobe solutions for Federation style homes in Perth.
Federation homes are very popular among those who appreciate the key characteristics found in these impressive homes, such as detailed timberwork, verandahs, dominant roof line, fireplaces, chimneys and leadlight windows, however when it comes to adding modern conveniences such as kitchen cabinetry and wardrobe solutions, custom design is the ideal storage and wardrobe solution.
Most of us would remember our grandparents homes which would have big timber furniture, lots of floor rugs and several fireplaces, including one in the bedroom.
The bedroom furniture was often made up of a bed, dressing table and two single wardrobes.
Two single wardrobes is not ideal for today's fast paced lifestyle and the need for an extensive range of clothing options.

Wardrobe Storage Solutions
A practical solution to add wardrobes to a bedroom which has a fireplace in the middle of one wall, is to have custom built floor to ceiling wardrobes storage either side of the fireplace and chimney.
A full bank of floor to ceiling wardrobe storage can also be effective when the design is discreet and gives the illusion of a feature wall.

Flexi Wardrobe Solutions In Perth

Flexi Wardrobes in Perth, Western Australia is well known for the outstanding design, workmanship and installation process when it comes to storage solutions.
The customer service begins from the first point of contact until well after the final installation of your quality, custom built wardrobes.
The first step is to contact the team at Flexi and arrange a home consultation.
Your free home consultation allows the team to inspect the area which will become your beautiful new wardrobes, and discuss all your available options with you, taking into account what your specific brief is and what you expect from your wardrobe storage.
Once you have chosen your style, colors, fittings and accessory options, you can then relax with the knowledge that your bespoke wardrobes will exceed your highest expectations.
For all Flexi customers, a wardrobe is not simply a place of storage, it is the area in which they begin and end their day.
Robes that enhance the look and feel of the room will have a direct impact on functionality and performance.
To speak to a designer who understands, contact their team today on (08) 9301 4200.
June 4, 2019