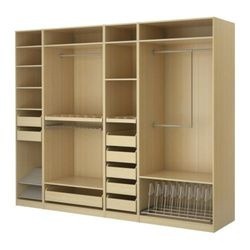 The team at Flexi Wardrobes in Perth, have been custom designing wardrobe solutions for their many customers in WA for nearly 20 years.
One notable point of difference with the team from Flexi is their outstanding customer service and excellence in product manufacture.
The design team at Flexi wardrobes understand that not all wardrobe storage requirements are the same, what mum and dad might need will be far different to that of the children.
From infants, toddlers and terrors, right through to the teens, wardrobe storage needs will vary and therefore, the perfect wardrobe system would be a design that is flexible and can be easily reconfigured as the child grows.
So if you have kids at home, you will need a durable, flexible wardrobe storage solution for all their various clothing and school uniform requirements for the years to come.
For the older students in your home who need more privacy in their bedrooms, a well planned wardrobe design can offer an excellent, innovative option where a compact study nook can be incorporated into the wardrobe design, providing a work top, drawer, shelving, lighting and power outlet.
Whether enjoying some down time with friends on the phone, watching a movie on the ipad or researching online for a school project, students need to have a designated place where they can avoid interuption from the rest of the household.
This custom wardrobe feature is very practical and provides the student with much needed quiet study area.
Wardrobe Fundamentals For Younger Kids.
With the younger ones now starting to get a little older, their wardrobe could be starting to look quite messy as they choose their own clothes to wear in the mornings.
A simple but practical custom wardrobe design will provide easy acces to shelves and hanging rails for the young children who will be able to select their own clothing each day.
With designated drawers for underwear, socks, nightwear and so forth, the youngsters will become more independant and capable as they learn how to get themselves ready in the mornings.
Some of the most common pests to invade children's bedrooms are the dreaded, ever evolving furry creature that once resembled a cheese sandwhich, or the sticky green things that become imbedded into the lining of the back pack side pockets, the crumpled notes that refer to the latest school news updates or an important project that needs to be handed in today!
It is good practice for the kids to unpack their school bag after they arrive home from school, before it goes into their bedroom.
Lunch boxes need to be removed from schoolbags and placed near the kitchen sink, while any notices for the parent's attention should be placed in a nominated spot, (usually kitchen bench, kitchen fridge door or dining table) to be easily spotted by the ever vigilant parent.
It is worth noting that, if not checked regularly, the school bag itself can easily become a breeding ground for all sorts of nasty surprises.
For more information on wardrobe solutions and innovative storage ideas for the students in your home, contact the team at Flexi on 08) 9301 4200 and find out what makes Flexi customers keep coming back for their next project.
January 31, 2019