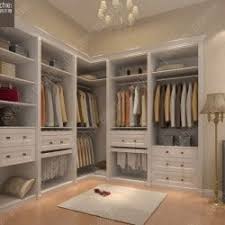 When planning the perfect wardrobe storage solutions for your particular needs, it is essential that you carefully consider what it is that you need as well as your budget.
Do your homework and note what it is that each family member needs in the way of clothing storage in their bedrooms. Wardrobes are for clothing but often end up as storage for homeless items.
Wardrobe Storage Solutions For Individuals
The Teenager, you will most likely need some extra adjustable shelving for their ever growing collection of hats, shoes, bags, memorabilia and so forth. You may even want to consider a built in robe that has a workstation which is ideal for the student to do homework at without distraction.
For the little ones, easy to reach shelves with a top rail above to hang their short clothing will be most effective. These shelves should be removable and adjustable to cater for their growth over the years.
As for the master bedroom,well, knock yourself out, because today there are some amazing features that can be included to deliver the Hollywood wardrobe of your dreams!
The standard built in robes with a clever array of shelving and hanging space, are always popular, however you may be at the point where to need to have a luxury walk in robe with dressing room space. How simply divine, with loads of gorgeous display shelving, drawers, shoe racks, mirrors, coat hooks and of course a hidden safe for those private things that no one needs to see.
If you are looking at a revamp of your current wardrobe storage, contact the team at Flexi Wardrobes in Perth. They will enjoy coming to your home and listening to your ideas for your perfect storage solution.
Flexi's experienced team will be able to look at your available space and advise you on what needs to happen to optimise your storage space, providing you with an on the spot free quote.
The team from Flexi will takes into account:
The way you plan to use your dream wardrobe
The desire to create a his and hers space within the robes
The number of people who will be using the robes at the same time
The type of items to be stored
The best location for the storage of items
The way the custom wardrobes will fit in the overall room or house design
The feel you want from your robes and the surrounding space
Just as every person has different wardrobe storage needs, Flexi understands that every wardrobe storage design is unique, so contact the team today on (08) 9301 4200.
Your awesome new robes are just one call away.
February 12, 2019