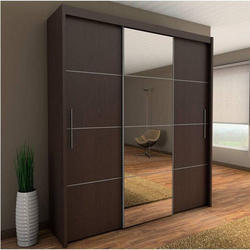 When most people hear the term wardrobe, they think of the bedroom, clothes and hangers.  Or on the more luxurious note, perhaps a large walk-in wardrobe with all the trimmings! However at Flexi Wardrobes in Perth, the innovative team design and build custom wardrobes for all parts of the house!  Wardrobes have many uses in many different parts of the house and the team at Flexi know just how to custom design a wardrobe that will suit a customer's needs.
Wardrobes have come a long way since the old-fashioned tall cabinet in the corner of the bedroom that hung clothes.  Nowadays you can expect to see wardrobes in the garage, the living room, the study or even the theatre room.  In fact, wardrobes can virtually be found in almost every room of the house! Modern wardrobes are so versatile in design and are ideal storage systems that can be built to enhance the current decor of the room.
The Living room
Most people are used to seeing things like bookcases, cabinets or tv units in the living room.  But what about wardrobes?  Wardrobes offer a number of advantages over things such as bookcases.  Firstly, wardrobes are better at keeping things cleaner and don't tend to gather as much dust as things like bookcases. With small children, bookcases can also pose a risk as if children try to climb them they can fall.  Wardrobes in the living room can be designed to look like an attractive feature of the living room and can even enhance the current decor of the room.
Another obvious use for a wardrobe in the living room is the ample storage it can offer.  Flexi Wardrobes in Perth know how to design and build wardrobes that can that are functional, provide maximum storage and still look beautiful.
The garage
Many people find that the garage is the room of the house where everything goes that doesn't really have a place.  And as a result, the garage can very quickly become a cluttered, messy area!  Adding a wardrobe to a garage can help homeowner store more things in their garage while keeping it organised.   All those tools, exercise equipment, and supplies can all be easily stored in a custom designed garage wardrobe.
These are just a few ideas of how Flexi Wardrobes in Perth can build wardrobes useful for all parts of a Perth home.  Their modern, innovative storage ideas are perfect for homes in Perth that require functional wardrobes that also look great!  Contact the team at Flexi Wardrobes today to find out more about their wardrobes!
August 12, 2018