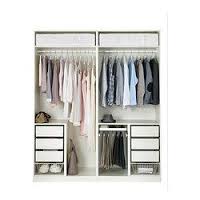 Wardrobes Perth are now addressing the fast paced lifestyle of today with many families involved in various sporting activities or hobbies that take them out of the home each week.
Most of these activities will see members of the family needing to done uniforms or suitable clothing for their particular activity.
With the various outfits that we are now needing for our lifestyle, it has become necessary to increase the wardrobe storage at home to keep our clothing organised and tidy.
When we have an organised wardrobe, it is so much easier to find what we need, with the clothing stored neatly on hangers or folded neatly on shelves.
This organisation will make for a stress free morning as we get ready for our day.
On the other hand, if our wardrobes are cramped and overstuffed with clothing becoming creased, this is a recipe for panic in the mornings.
It can be so frustrating when we are getting ready for work, to discover that not only is the required outfit badly creased and needing to be ironed, but we also are missing a shoe.
This scenario is not a great start to our day, and it seems to be the norm each morning.
The Difference That Clever Wardrobes Perth Can Make To Your Day
It makes sense that if your wardrobes are designed to suit your clothing storage needs, you will spend less time getting dressed.
Whether you are getting ready for work, a day out with friends, a trip to the beach or a session at the gym, you need to be able to see and access your required clothing immediately you open your wardrobes.
It really is that simple, and it really is easy to achieve.
Flexi wardrobes have been providing wardrobe storage solutions to satisfied customers in Perth, WA for many years.
Flexi deliver exceptional customer service and that is one of the reasons that customers choose Flexi.
The team at Flexi will take the time to come to you in your home to discuss your needs and ideas for improved robe storage.
During this home visit they will:
Accurately measure the robe space for you.
Discuss your needs while you are in the area itself and take the time to understand your needs without disruption.
Illustrate wardrobes and robe door solutions that could resolve your most difficult challenges.
They will be able to create a 3D computer model of your new wardrobe design on the spot and provide you with an instant quote for shelving, sliding or hinged doors, robes for smaller areas or spacious walk-in robes.
Flexi Perth offer the best quotes in W.A has to offer.
Contact us today on (08) 9301 4200 and find out how we can transform your wardrobe and storage needs into a beautifully functional space.
August 2, 2017