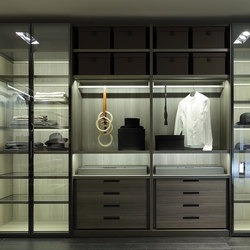 How do some wardrobe solutions differ from the run of the mill standard wardrobe designs from years gone past? Some people may think that wardrobes are wardrobes with not much to tell them apart.
That is no longer the case, with the trend for needing more and more clothing options growing at a steady pace, most of us need a substantial storage solution for our clothing and accessories.
Flexi Wardrobes are a prime example of substantial wardrobe storage solutions, with innovative ideas and clever designs that can transform your over crowded robes into organised storage for your clothing.
The team at Flexi have years of experience designing and creating the perfect wardrobe systems for their satisfied customers throughout Perth and Western Australia.
With the ability to create a unique solution for various room sizes, existing built in robes or to create an awesome dressing room with Hollywood style wardrobe storage for clothing and accessories, there will always be a clever storage solution for the task at hand.
When Quality Counts, You can Count On Flexi
The design team and crafts people at Flexi are among the finest in Australia and continue to produce premium quality wardrobe and storage systems for their many satisfied customers in Perth and Western Australia.
Wardrobe design is a very personal thing. Your wardrobes need to suit your individual storage needs. The professional team at Flexi has more than 60 years combined experience in designing wardrobes.
They will listen to your needs and make suggestions for solutions unique to you. No two robes are ever the same.
The industry experienced designers at Flexi will help you to create wardrobes that suit your lifestyle and storage needs, combining practical function and style.
Walk In Wardrobes
A walk in robe can combine open spaces with closed areas. You can incorporate doors, drawers and screened areas in amongst a more open plan space.
Custom Wardrobes
Customised wardrobes – personal details that make the difference in built in robes, whether extra hanging space, lockable drawers for personal items or valuable jewellery, mirrors with lighting, shoe racks, handbag display or scarf racks.
There are so many practical ideas that can be utilised in a custom designed wardrobe system which will enhance your lifestyle and add value to your home.
Stand out from the crowd and choose Flexi to custom design and build your new robes for your home.
Speak to their designers about your unique needs and find out how Flexi can help create your custom robes so that they deliver everything you need.
September 19, 2018