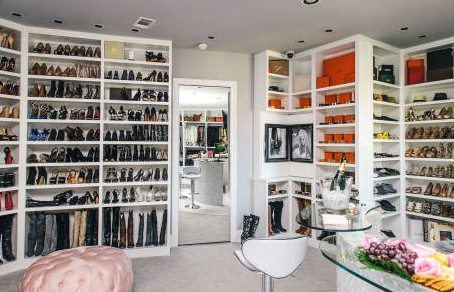 When it comes to wardrobes in Perth homes, there is a lot of differences between basic wardrobe storage and custom wardrobes.
Most of us are familiar with the basic hanging rail and top shelf wardrobe storage conceptions, however this is no longer practical for modern families who need to change their clothing more than once a day.
Today lifestyles are very much different and we are demanding changes in the way we use our homes, especially ensuites and wardrobes.
Today most of us require a substantial amount of wardrobe storage in our master bedrooms to accommodate the amount of clothing that we need to wear.
Most of us have jobs where we need particular clothing, some of us have activities that require another set of clothes and of course there are the accessories as well.
Wardrobes For Kids
Kids today, need a study area and a computer station as well as storage for their clothing, uniforms, sports gear, hats and backpacks.
Trying to squeeze everything into one small bedroom is very difficult and this usually ends up being the reason for a lot of mess and loss of items.
The perfect wardrobe storage solution is to have customised wardrobes in Perth homes.
Custom wardrobes are designed to suit the particular storage needs for you and your family.

Amazingly, a few simple changes will make a significant impact on the way you live your life in your home today with clever wardrobe storage solutions.

Flexi wardrobe Solutions In Perth
The wardrobe design team at Flexi team can use the same space as your old-style wardrobe, changing your storage from an unorganised mess of clothes into a well-organised modern wardrobe.
Whether your wardrobe storage solution you choose, you can count on premium quality and outstanding customer service from the team at Flexi Wardrobes in Perth.
Choose from many designs including:
Walk-in wardrobes in Perth, this will definitely give you more than enough space for all of your clothes, shoes and accessories, and large walk-in wardrobes can also provide some extra space to store your suitcases and other large items
A dressing room incorporated into your walk-in robes with a full length mirror, electrical points and a chair
Children's bedroom storage with great designs to include a small study nook incorporated into a robe
Whether you chose to modernise your current outdated wardrobes or upgrade to walk-in robes in Perth, you will notice a significant improvement in your lifestyle for yourself and your family.
Innovative wardrobes can improve your lifestyle, so contact Flexi Wardrobes today on 08 9301 4200.
June 12, 2019