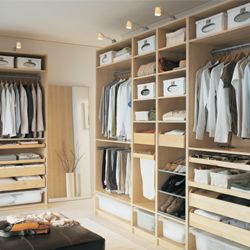 For those people who prefer the finer things in life and are looking for high quality, custom wardrobes in Perth, they will choose Flexi Wardrobes Perth.
The industry experienced team at Flexi Wardrobes in Perth, have an outstanding reputation for excellence in their premium quality wardrobes, wardrobe doors and wardrobe fittings as well as the exceptional service they provide to their customers.
Exceptional customer service is integral to their custom wardrobe business, with an emphasis on listening to each customer about their exact needs and wishes for the perfect wardrobe solution.
Flexi Custom Wardrobe Solutions In Perth
If you are not happy with your current wardrobe storage, then consider having a wardrobe storage system that works for your particular storage needs.
Wardrobe storage is a personal choice and the basic hanging rail and shelf is no longer working well for most people.
Flexi in Perth, offer a free home visit service, where homeowners can chat with wardrobe design experts about all the options available for them.
Understanding the amount of available storage space and what your storage needs are, is the key to getting your custom wardrobe storage perfect for your needs.
There are many design ideas and options for finishes that will simply excite you and give you the inspiration to create your very own designer wardrobe system you have dreamt about.
The team at Flexi can provide unique spaces for hanging ties, scarves and handbags, as well as shelves or drawers for accessories and plenty of room to store your shoes.
If you have the available space, Flexi designers will give you an optimum design that will be much more practical than your current wardrobes in Perth.
Flexi have a vast selection of wardrobe doors to choose from as well, they will look great and l fit seamlessly into your current décor, offering both walk-in robes and regular built-in wardrobes, no matter your design needs, Flexi can create the perfect robes for you.
The team from Flexi Wardrobe Design will also give you a free quote on the spot in your home.
At Flexi Wardrobes, their quotes are the best in WA, so if your wardrobes need revamping, contact the team at Flexi Wardrobes on 08 9301 4200 or complete their online enquiry form.
June 26, 2019