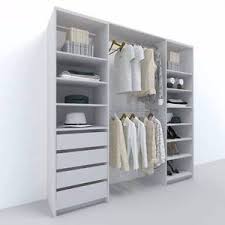 The classic old style wardrobes in Perth are now a thing of the past suitable only for your guest room or in hotel rooms.
With just a hanging rail and a top shelf, those types of wardrobes style have now made way for more complete wardrobes.
We have so many different clothes and accessories that we have difficulty finding what we need to wear for that day. Some of us don't even bother to iron our clothes before putting them into the our robes because the garments get so creased when squashed in with the other clothes. It seems to make sense to iron as you need.
Of course this would not be a problem if you had a smart wardrobe design custom styled to suit your own specific clothes storage needs.
Flexi Custom Built Wardrobes In Perth
Flexi in Perth have an outstanding reputation for creating the most amazing concepts in robe solutions. It is not until you look at some of the photographs on their website that you understand just what wardrobe designs they have created over the years for their many very satisfied customers.
Flexi can create the perfect robe for your clothing.
They will come to your residence to have a look at your room to see how much space you have. They will discuss with you what it is that you need and any ideas you may have.
This is a great service because you will be able to talk about all the available options and costings.
If you have seen something that you like in a display home or a life style magazine, show it to the team when you are chatting, so they can see what it is that you like.
One of the benefits of engaging Flexi to create your new wardrobe design is that not only will you get exactly what you want in your new robe but the quality is second to none. Your new robes are built to suit the decor of your bedroom, you are able to have your robe doors custom made to match the other doors in the room such as you ensuite and bedroom doors.
There are so many wonderful luxury add ons for your new robes. You will be impressed with how much more space you will have in your robes as well as how easy it will be to see what clothes, shoes and accessories you have.
Your mornings will be so much more streamlined as you will not have to re iron your squashed clothes or look for the shoes that go with that outfit.
When Flexi create a storage solution for you, they will treat your home with respect. Installing a Flexi wardrobe design is a stress free and enjoyable experience.
For a free quote contact the team at Flexi on (08) 9301 4200.
March 6, 2017